Posted by Shark Eyes on 30th Nov 2021
Visual merchandising is a common practice among retail business owners who want to optimize the way they present their products in order to highlight their features. The intent is to entice shoppers to purchase by attracting, motivating, and engaging them. If you are interested in taking advantage of the concept to market your wares, read on to find out how visual merchandising can increase sales.
Visual Merchandising in Retail Space
What is visual merchandising? Visual merchandising in a restaurant means making food that is pleasing to the eyes. Visual merchandising when it comes to a retail space means displaying the goods you have for sale in a pleasing way that encourages shoppers to buy.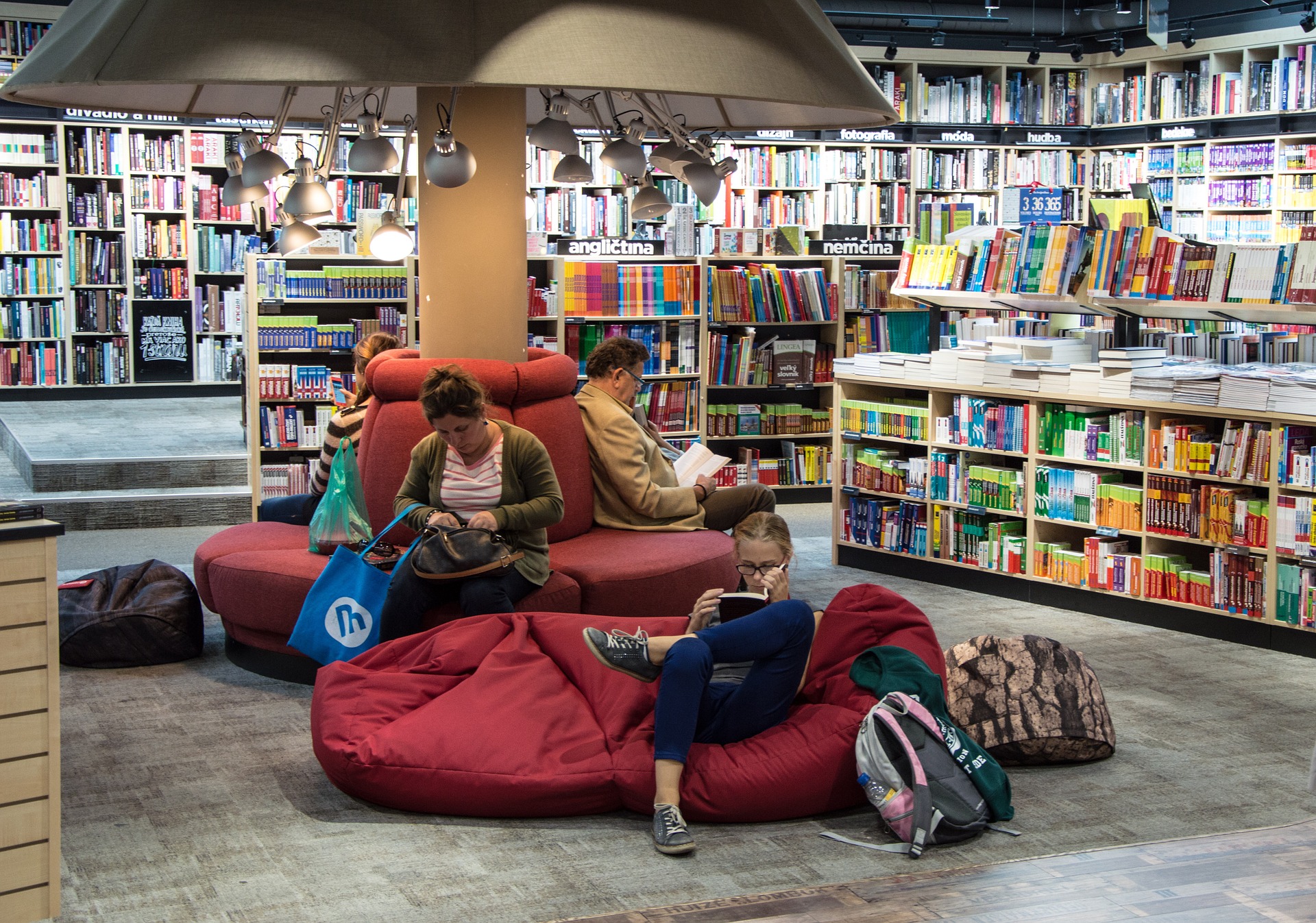 Visual Merchandiser Philosophy
Visual Merchandising is the application of shopper psychology into an active visual merchandising philosophy that merchandisers and store owners employ. They have learned the answer to the question, "What is visual merchandising?"
The secret to visual merchandising success lies within the knowledge of what customers want and what the marketing practice techniques work to produce sales.
Customers agree with the fact that visual merchandising is important. Capturing the shopper's attention from outside the store is imperative. Customers even say they are attracted by visual merchandising.
When polled, 73% of all consumers agreed that digital signs are desirable. From flashing lights that bring them into the store to videos and ads throughout the store and at the checkout, visual merchandising by way of digital signs is brilliant. If you don't believe it, ask your customers.
Visual merchandising philosophy is also about using industry trends to captivate shoppers. Engagement is huge. By finding out what your consumer is about and implementing the trends in marketing, you'll no doubt come up with a winning strategy. That's the goal of visual merchandising philosophy.
Just knowing the philosophy in visual merchandising isn't good enough though. You must put it into action. That is when you'll see the difference.
Facts About Visual Merchandising
Visual merchandising is a creative combination of many factors. Effectively utilizing window and store space to market, using the appropriate lighting and tone, and implementing digital signage and industrial trends are all examples of ways to make visual merchandising work for you.
Visual merchandising done wrong can destroy your business. If your window is over or underdone, no one will want to come in to shop. If your store is so decorated it looks cluttered and sloppy, shoppers will run to get out of your shop. Be sure to not only add the visuals but correctly add them.
Visual merchandising is one of the most vital marketing techniques. If you aren't into it, find someone to hire who is. Yes. It's THAT important.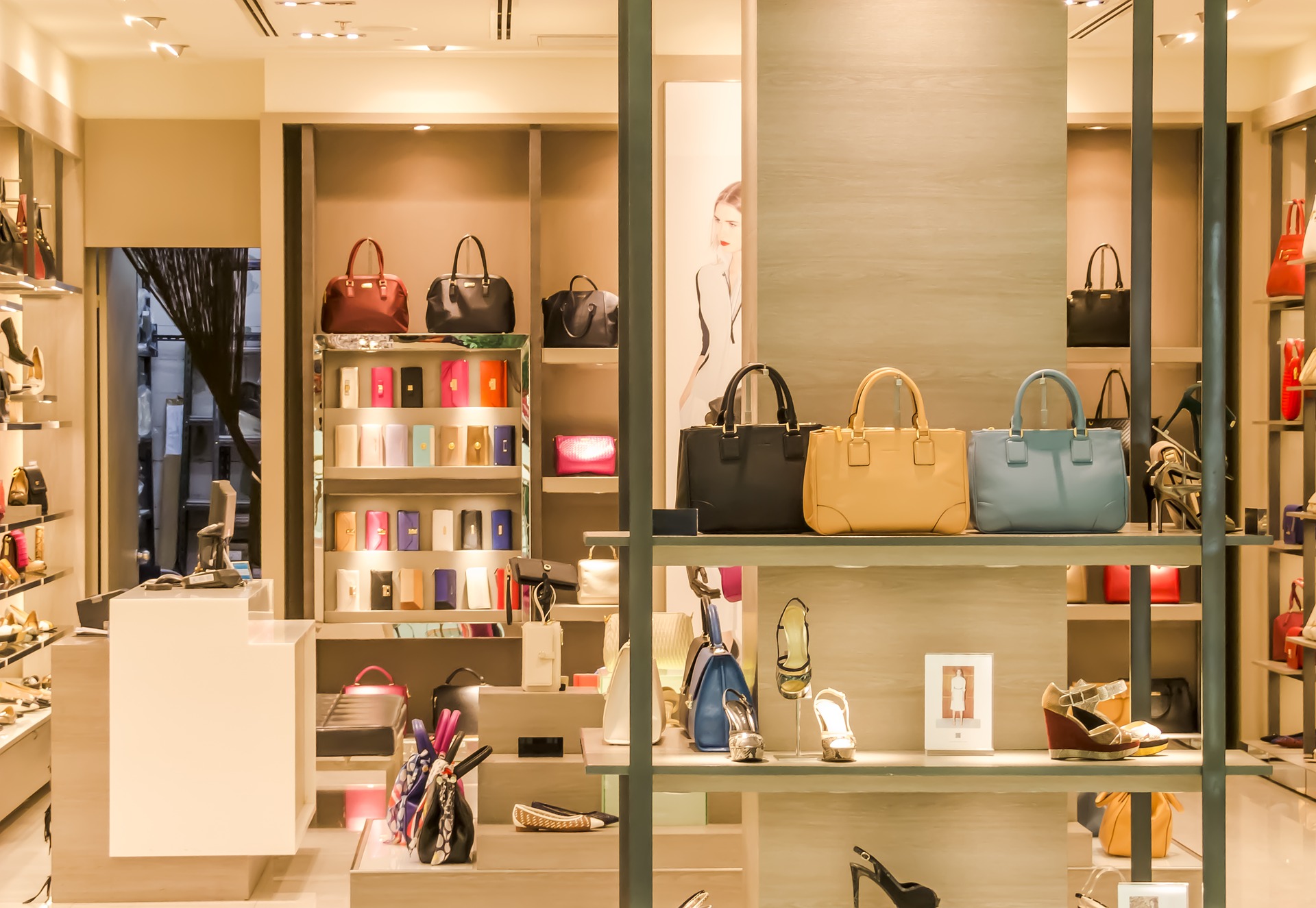 5 Key Visual Elements That Involves Marketing
There are five main visual marketing elements that every retail store owner should be familiar with. Implementing these elements into your window displays and store setup will greatly boost your sales.
Color
Colors set moods. They catch eyes. Colors come in trends. It's wise to do some research on colors and what colors can do (or undo) when you are setting up your displays.
Pay close attention to the color scheme of your set-ups. Do you have red and green when it's summertime? Red and green are notoriously known for being Christmas colors.
On the same hand, you may not want to focus on fluorescents during the holiday season when red and green, blues, silver, and such are predominant.
Make sure the colors you use with your brand make sense too. If your shop is a baby shop and your store is painted blue and pink, beware of setting flashy bold colors out for display.
Then again, you don't have to be married to a color scheme. Give yourself the freedom to be imaginative without being too stiff. A good balance is the best policy.
Landscape
Being aware of what space you are working within is very important. When working on a window, don't forget to build up and out.
Manipulate the size, shape, and elevation of your displays. This technique produces the most favorable results where vision and concept are concerned.
Don't get boxed in. Use varying lengths, heights, and shapes. Keep things as interesting as possible.
Texture
Texture is much more important than many realize. Textures create interest. They also project thoughts and emotions. Silk represents luxury while leather tends to promote a rough and rugged look and feel.
Delicate, warm, rich, and casual are some of the many words that can be used to describe texture. Make sure you use texture to your advantage. If you are setting up a holiday scene, warm and fluffy fabrics can be paired with elegant party attire or cozy flannel pajamas, depending on what mood you're going for and what it is your hoping to sell.
Pieces can mimic texture which is much more practical in some instances and equally as effective. You may have a mannequin that is made to look as if it has smooth, soft skin when in fact, it's a plastic model. As long as your piece looks as if it has the desired texture, you are good.
Communication
What is your display saying? As you arrange it, ask yourself what statement it is making and if that's what you want it to communicate. Your visual marketing should tell the story you want your shoppers to know.
If you strive to be the trendiest shop, voice that to your customers through the way you appeal to their vision. If your shop is a bargain-basement type, project the great prices in your displays.
Whatever it is about your shop and your products that make them unique should be emphasized in your displays. Furthermore, your shoppers should be able to tell you what message you are sending to them.
If you don't know if they are getting your message...just ask.
Decor
The decor in all your displays and visual effects should be designed to work together toward projecting your products effectively. Your decor sets the scene for your success. If you offer high-end products and have a sitting chair, make it a high-quality one.
In the event you are selling to a teen market, you'd better have some young decor like tripped-out lighting, video signage, and maybe a bean bag chair or two. In other words, if you walk into a teen shop, you should know it.
Your decor is vital to the visual marketing your store requires so learn all you can about it and implement it where possible.
Window Displays in Visual Merchandising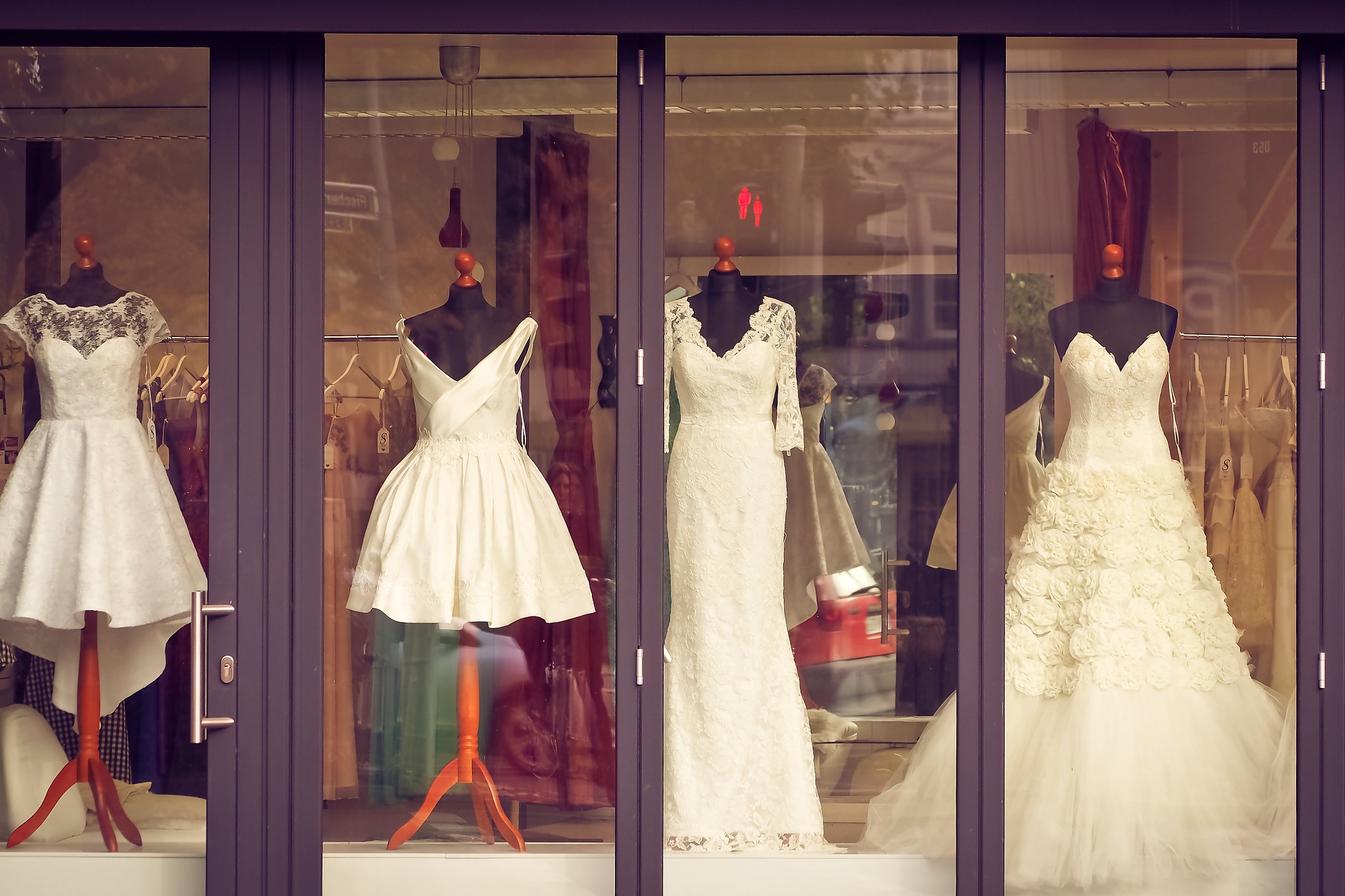 Window displays play a crucial role in visual merchandising because you want to attract those who are passing by to come into your retail store and not just...pass on by. By incorporating a window display, you can magically reinvent your retail store and increase your retail business. There are some general rules of thumb when it comes to creating a successful window display. Below you will find hints from a visual merchandiser:
Target Audience
Be sure to keep your target audience in mind as you arrange your window display. Think of what attracts your specific customers when creating displays in your window and go for visual elements that will give them a taste of the delicious selections you have inside.
Choose the colors, themes, and moods that set the desired atmosphere for the age, gender, and other specific details your target group has in common. If your target market is teen girls, themed window displays that feature things that attract teen girls will ultimately add up to more sales.
The concept of strong visual merchandising being angled to your desired target audience holds true for grocery stores, restaurants, clothing shops, and all other retail sales locations. The goal is to attract the specific customers you tend to sell to by hooking them at the window with your most popular items for that group of individuals.
Be cautious not to send the wrong message to your target group. If you have an upscale shop for better women's fashions but play loud rock music and flashing disco lights, you are not doing a good job at targeting your group.
On the flip side, don't feel you have to do things a certain way just because you serve a select group. Be imaginative but do so within reason.
Brand's Image
Visual merchandising is about finding ways to attract customers. What is it about your wares that stand out? Maybe you have clothes that are stylish or toys that are unique. Whatever makes your goods special is the brand image you want to highlight in your visual display.
Great visual merchandising involves eye-catching product displays that are tailor-made to your brand. When you take the time to customize your merchandising techniques to feature specific elements that are geared to your brand and what it represents, you will encourage consumers to spend time in your retail store.
Fashion Trends
Catch your customer's eye with the latest fashion trends. Give them exactly what they are looking for. Oftentimes, a trend is so new not every store carries it so show off your wares in your product display. Make new styles your focal point.
Store Layout and Visual Merchandising
Equally as important as good visual merchandising window displays is making effective visual merchandising decisions that have to do with your store layout. The goal is, of course, to encourage customers to purchase from you but also, you want to make shopping convenient and safe at the same time so doing business with you is a compelling customer experience.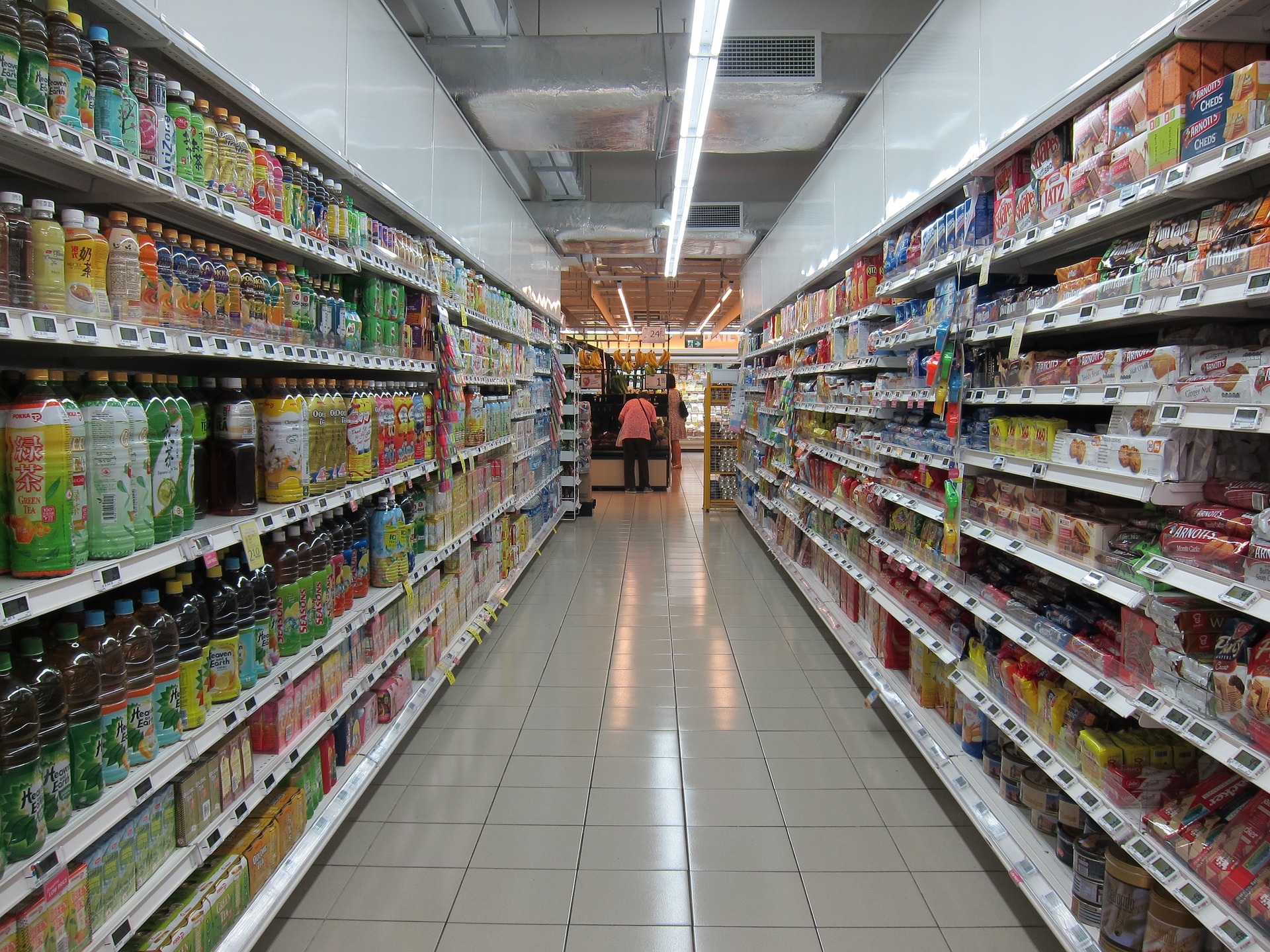 Types of Visual Merchandising Via Store Layout
When implementing effective visual merchandising through your store layout, it's vital to understand the types of visual merchandising you can incorporate. You can accomplish how your shoppers go through your store and their experiences along the way. The main types of visual merchandising in-store set-ups are as follows:
Grid:
The Grid layout involves a lot of products and merchandise that are set and displayed on long aisles. They are arranged in a predictable manner. This type of layout is ideal for giving shoppers space and allows for browsing too. The grid is a very organized way for shoppers to experience your store.
Free Flow:
The Free Flow design is the simplest design of all layouts. Your merchandise and fixtures flow freely in the space and therefore, so do your shoppers. There is no definite traffic pattern. Shoppers are free to browse and shop at their own pace. This type of layout can be very conducive to enticing shoppers to view and purchase things they didn't necessarily come in to buy.
Herringbone:
Similar to the Grid layout, the Herringbone has main aisles from the back wall to the decompression zone with side aisles that go to the walls and cashier service at the main aisle. This is a great layout to control the shoppers if your store tends to get cluttered. Every spot is wisely used in this set-up and is designed to have a purpose with the ultimate going being to sell more products.
Loop
Also known as a "Racetrack" layout, the Loop is designed to attract customer attention to the entirety of your store by having them take the route to all areas. This powerful marketing tool entails visually appealing displays throughout the store to boost sales.
While the Loop is one of the best store designs, the creative aspects can be overwhelming because you will want to focus on multiple areas when coming up with your store design. Avoid making your customers feel lost in the loop.
Tips from Visual Merchandisers
Visual merchandiser experts know the ins and outs of how to accomplish visual merchandising important factors. They are pros at bringing together what it takes for retail stores to use the sense of sight along with the atmosphere, mood, and other factors in visual displays to increase sales. Here's what the best of the best have to suggest: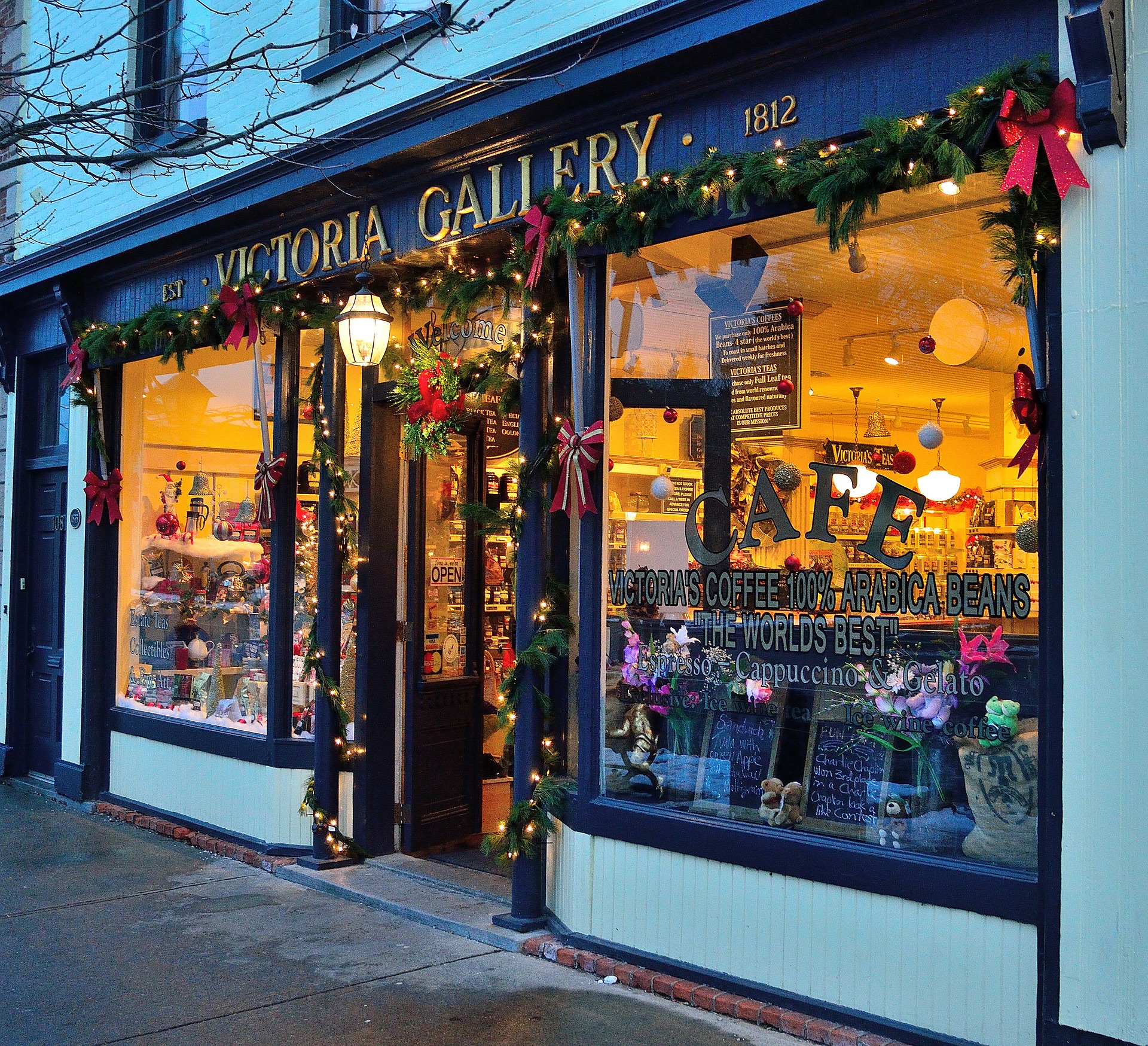 Seasonal Displays
Take advantage of seasons, especially those that sell like Christmas for apparel retailers and Thanksgiving for those in the food industry. Seasonal displays can be used for in-store windows and brick and mortar stores in-store layouts and even on and around checkout counters to attract customers.
Displaying Products
By displaying products that you actually have for sale in-store, you are boosting sales. The experts understand you'll also need props that you don't sell to establish interest and brand identity, but the more you can display items you actually sell, the better.
Set the Mood
Visual merchandising experts agree that to attract more customers, accentuating different moods is a must. If your brand identity is about being young and vibrant, set the mood in your product displays.
For the holidays, use appropriate colors, extra props, and even other elements such as music. Wedding dresses can be displayed under soft lighting or dim lighting to project a romantic look and feel in product displays.
If you have a casual bookstore, why not add some comfy lounging furniture to the mix and set the scene for reading and relaxing? Some bookstores even have coffee bars. It's ok to do your own thing.
Respective owners who set moods according to the time of year and the likes of their target audiences will win the prize...customers who buy.
Test Your Store's Visual Appeal
The visual appeal of every inch of your store is imperative. It's a wise idea to have several people walk your store to give you honest feedback. Be willing to make changes in your product displays if needed.
Implement In-Store Visuals into Your Online Retail
If you have an online retail store, you can go by the basic rules of visual merchandising into your online sales channels in order to develop eye-catching displays on your site. Just as with brick and mortar stores, your goal is to attract shoppers through visual stimuli.
Laying it All Out
Visual merchandising is an art. It involves wide-ranging discipline and attention to detail to effectively attract new customers and to keep existing customers by focusing on multiple products in order to sell products in all areas of the store.
Customers recognize and appreciate the efforts that are made in design elements but it is important to respect them as well. Never lose sight that the deciding factor of customers purchasing in your store, whether in person or online, will be a mixture of things that are important to them.
Being treated with respect, the quality of your products, the availability of your wares, and the price you set for your items will also determine how many customers will buy from you.
Creating Customer Experience
In the long run, creating an environment that is conducive to an excellent experience is the most vital thing you will do to bring and keep customers shopping with you.
Neuro-sales is the study of customers and the psychology behind them. It has been discovered that customer experience is the number one factor customers look for when shopping, even beyond price, value, and anything else about the store or the product.
Customers want to feel good when they are shopping and they want to enjoy the experience. Be sure you are elevating customer experience on every level.