Posted by Shark Eyes on 30th Oct 2022
If you are looking to buy wholesale goods to sell at your retail store, you'll need to find a supplier with wholesale prices. Some of the most popular suppliers for wholesale buying include Alibaba suppliers.
The Alibaba Group
Both Alibaba and AliExpress are part of the Alibaba Group, which was founded in 1999 in Hangzhou, China.
The mission statement of the Alibaba Group is to help make it easy for eCommerce sellers to do business anywhere. From eCommerce store supplies to wholesale buyers in third-world countries, Alibaba sellers accommodate all, large and small.
The company has succeeded in its goal of offering wholesale products around the world, but that's not all they do. Read on to find out more about how the group has revolutionized wholesale buying.
About the Group
Along with Alibaba and AliExpress, the Alibaba Group operates and owns Lazada Group, Alibaba Pictures Group, Alibaba Cloud, Alipay, Tmall, and Taobao.
Dedicated to a Noble Cause
The group is committed to conservation and donates a portion of each sale to their efforts. In doing so, they make a difference in the environment and have earned a great reputation as well.
The Powerful Alibaba Group
The group is a leader in the wholesale industry. It rules by a longshot in worldwide business, with 58.2% of the eCommerce retail sales in China.
Alibaba vs Aliexpress
When you compare Alibaba to Aliexpress, there is no one winner that comes out on top.
Although they are two platforms within the Alibaba Group, Alibaba and Aliexpress are different. So, which is better when it comes to Alibaba vs. Aliexpress?
When deciding which is best, Alibaba vs. Aliexpress, it greatly depends on what you are purchasing, how much you are purchasing, and other wholesale purchasing details. Your marketing strategy will help to determine the winner for your individual needs.
Alibaba
If you are a wholesale seller in need of wholesale pricing for an eCommerce business, Alibaba will most likely be your go-to because Alibaba caters to those who sell products.
The marketplace at Alibaba is a B2B - Business to Business which is another point to ponder on Alibaba vs. Aliexpress. Businesses typically do best on Alibaba for purchasing for an eCommerce platform.
Facts about Alibaba
Alibaba is intended for e-retail sales when you are purchasing wholesale and selling for retail prices.
Alibaba requires large orders.
Another Alibaba requirement is to contact the supplier for a quote on the price.
You can order custom products from Alibaba.
Pricing prices that are high enough to make a profit is easier on Alibaba than on Aliexpress.
Advantages of Alibaba
When considering Alibaba vs. Aliexpress, the cost per unit in wholesale pricing is less expensive than Aliexpress.
Disadvantages to Alibaba
There are some drawbacks to using Alibaba, which may tip the scale for your purposes when it comes to Alibaba vs. Aliexpress.
Unfortunately, for eCommerce businesses that don't have mass sales, you do have to place a minimum order quantity when ordering from Alibaba wholesale.
If your eCommerce platform does not sell a good amount of e-retail products, meeting the demand for minimum order products may not work well for you.
There is a concerning language barrier when dealing with Alibaba. The poor-quality translations can land up costing you money or causing confusion on your seller account.
You have to contact suppliers yourself to get the price and the shipping cost. Some see this as an advantage, however.
Aliexpress
Aliexpress is a B2C platform. It is somewhat like eBay or Amazon. Aliexpress caters to those who are buying for personal use or smaller amounts of wholesale products for retail.
Facts About Aliexpress
Aliexpress has many characteristics that attract buyers and sellers alike.
For those who sell on Aliexpress, the fees are cheaper than they are on Alibaba, but the goods are more expensive.
Aliexpress does, however, charge variable fees to sell on the platform.
Disadvantages of Aliexpress
You pay more for Aliexpress because it is not set up for wholesale advantages.
You won't be able to order private-label products. so if you are wanting custom products, you're out of luck with Aliexpress.
AliExpress is more expensive than Alibaba if you consider the price per unit. However, there's a minimum amount of products you need to purchase when placing an order on Alibaba.
As a seller, it's more expensive to sell on Alibaba than on AliExpress, but AliExpress charges variable fees depending on the category of the product, so that's a disadvantage.
Advantages of Aliexpress
At Aliexpress, you'll find plenty of perks when comparing Alibaba vs. Aliexpress.
At Aliexpress, there is no minimum order quantity which is perhaps its biggest attraction. In addition, the seller's fees are less expensive than Alibaba's.
Aliexpress shipping allows you to utilize dropshipping services, unlike Alibaba. If you are in the dropshipping business, Aliexpress would be your only choice.
Similarities between Alibaba and Aliexpress
Alibaba and Aliexpress are both trading companies and Chinese suppliers. There are other similarities as well.
Both allow you to set up a free account. You will need a subscription on Alibaba, but you can create an account by going to the search bar and filling out the required information, just like on Aliexpress.
Neither platform require independent sellers to have a wholesale license or business license to purchase.
Difference between Alibaba Aliexpress and Alibaba Wholesale
Aliexpress is a marketplace that is somewhat comparable to Amazon or eBay in that its customers are individuals. Alibaba is strictly Business to Business.
Because Aliexpress is geared toward individual sales and Alibaba is not, the audiences are different.
The management is different between the two platforms as well. Alibaba strives to have a better profit potential between quantity and price, so they allow buyers to negotiate prices.
Generally speaking, Alibaba offers a better relationship between quantity and price, but on AliExpress, you can purchase a single product from one seller, while on Alibaba, you need to place larger bulk orders.
While Aliexpress sells products that are already made, those who sell on Alibaba manufacture their own wares. Custom products are available from Alibaba but not from Aliexpress.
The fact that products are specifically made by Alibaba also reflects in Alibaba sellers' shipping time, with Alibaba taking longer.
Alibaba dropshipping does not exist. You have to ship the item yourself. Aliexpress dropshipping is an option, but you are putting your store's reputation in the hands of Aliexpress, which can be unnerving.
Still, Aliexpress dropshipping does have a good reputation considering they are on the other side of the globe.
Dropshipping is offered by Aliexpress but not by Alibaba. Aliexpress dropshipping is one of the main attractions at Aliexpress. Alibaba has no drop shipping.
Minimum Order Quantity
Alibaba has a minimum order quantity, and Aliexpress does not. But there is a reason.
The reason Alibaba tends to have a rather high minimum order requirement is that they don't keep stocks of products available.
Buyers are required to purchase a minimum amount from the suppliers in order to keep a competitive price. If the suppliers were only dealing in petty amounts, they could not maintain any kind of a high-profit margin and would therefore go out of business.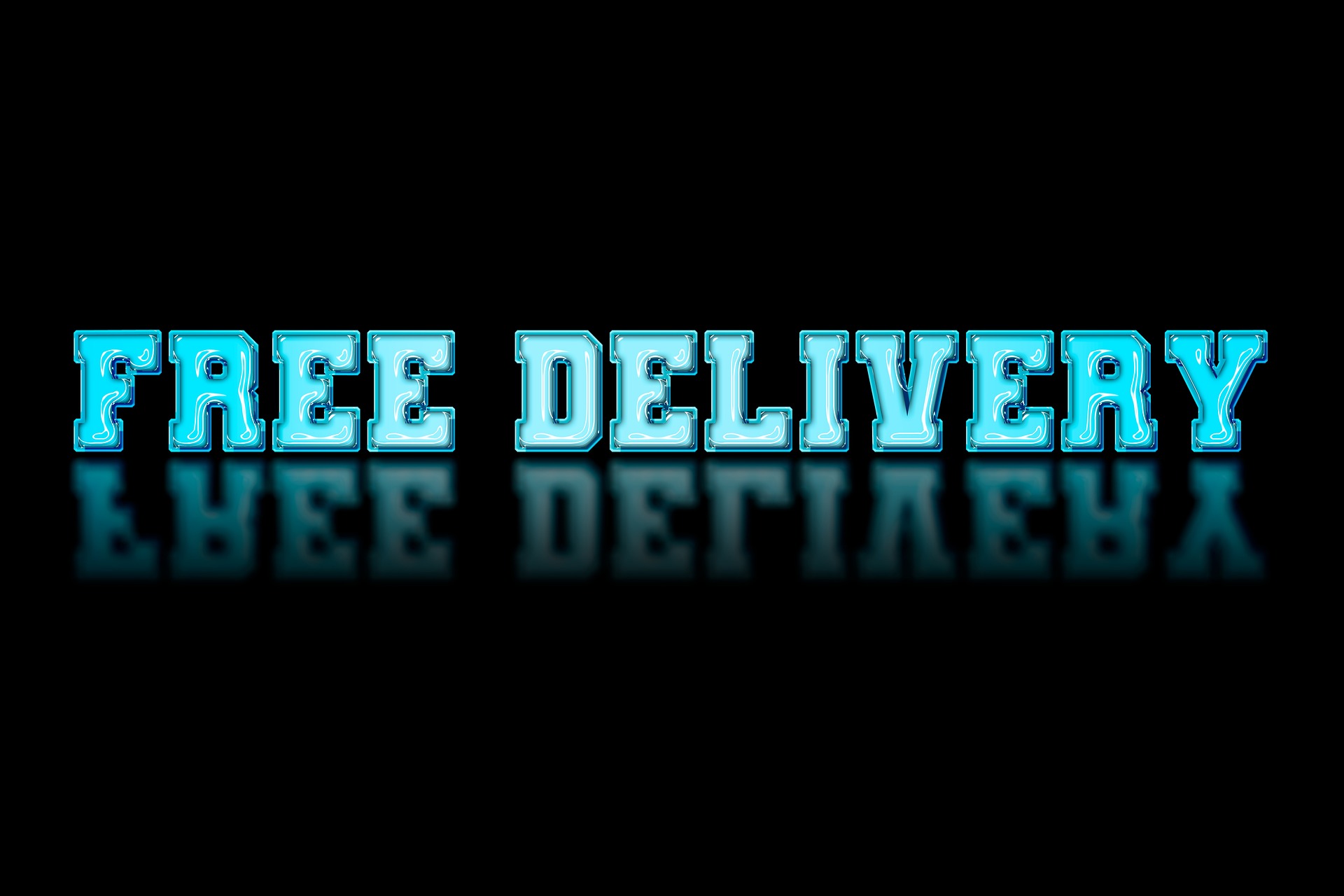 Shipping Costs
Another factor in Alibaba vs. Aliexpress is the shipping costs. Both offer free shipping unless otherwise stated.
It depends on what type of shipping service you need as to which will suit you the best - Alibaba vs. Aliexpress. They do vary.
Aliexpress shipping is a bonus. You'll find more options.
Aliexpress is in the dropshipping business, while Alibaba is not. If you offer dropshipping in your eCommerce, retail site, or Shopify store, you'll need to go with Aliexpress.
Wholesale Prices
What kind of price do you need to retain customers? If you can get by by using marketing tools and charging more and/or making less, you may want to go with Aliexpress.
If you need to purchase at rock bottom price, even if you have to spend more in order to get the bargains, you may look into Alibaba.
You will need to contact suppliers directly on Alibaba. That can be a good thing if you are wanting to get the lowest price the seller is willing to accept.
Quality Products
You'll find quality products available on both platforms. Alibaba goods are made specifically for you, so oftentimes, the quality is better due to the fact you can order private-label products.
Customer Service
Who has the better customer service between the two platforms?
Aliexpress customer service offers a live chat option. You are also able to dispute transactions and request refunds if you are not satisfied.
With Alibaba, you'll have access to forums, formal complaints, and several support channels.
The customer service services are different, but in comparison, both do have ways you can get help, although not everyone is happy with either of the options. There is a language barrier in both Alibaba and Aliexpress.
Types of Products
Both platforms offer endless types of products. You can find everything from private label perfumes and candles to customized sunglasses and accessories at Alibaba, while Aliexpress has an interesting assortment as well.
You can browse through online and check out what each store has to offer, and if you don't find what you're looking for, you can custom order from Alibaba.
If you don't want to buy a bulk amount, choose Aliexpress and pick from the thousands of products that are cataloged.
Alibaba and Aliexpress Trade Assurance
It is comforting for buyers to know that when dealing with Alibaba, you'll have a buyer protection service.
The trade assurance supplier is guaranteed that if a supplier fails to ship on time or doesn't provide the quality promised, the agreement protects buyers.
In addition, the trade assurance with Alibaba and Aliexpress makes sure the sellers aren't paid until the goods reach your hands in the condition promised.
Transaction fees are charged by Alibaba in the payment processes to offset the cost of the trade assurance.
The trade assurance program is worth the small charge on minimum order quantities. That way, you don't have to worry if the goods never reach your shipping address or you receive damaged goods.
Like Alibaba trade assurance Aliexpress has a trade assurance too. Shop around, and you'll find the plan that is the best fit for you and your order.
You can't neglect to have buyer protection when dealing with companies and individuals who are on the other side of the world.
Since both are in a group that has a great reputation, Alibaba and Aliexpress have earned trust due to the assurance plans and their consistent building of trust.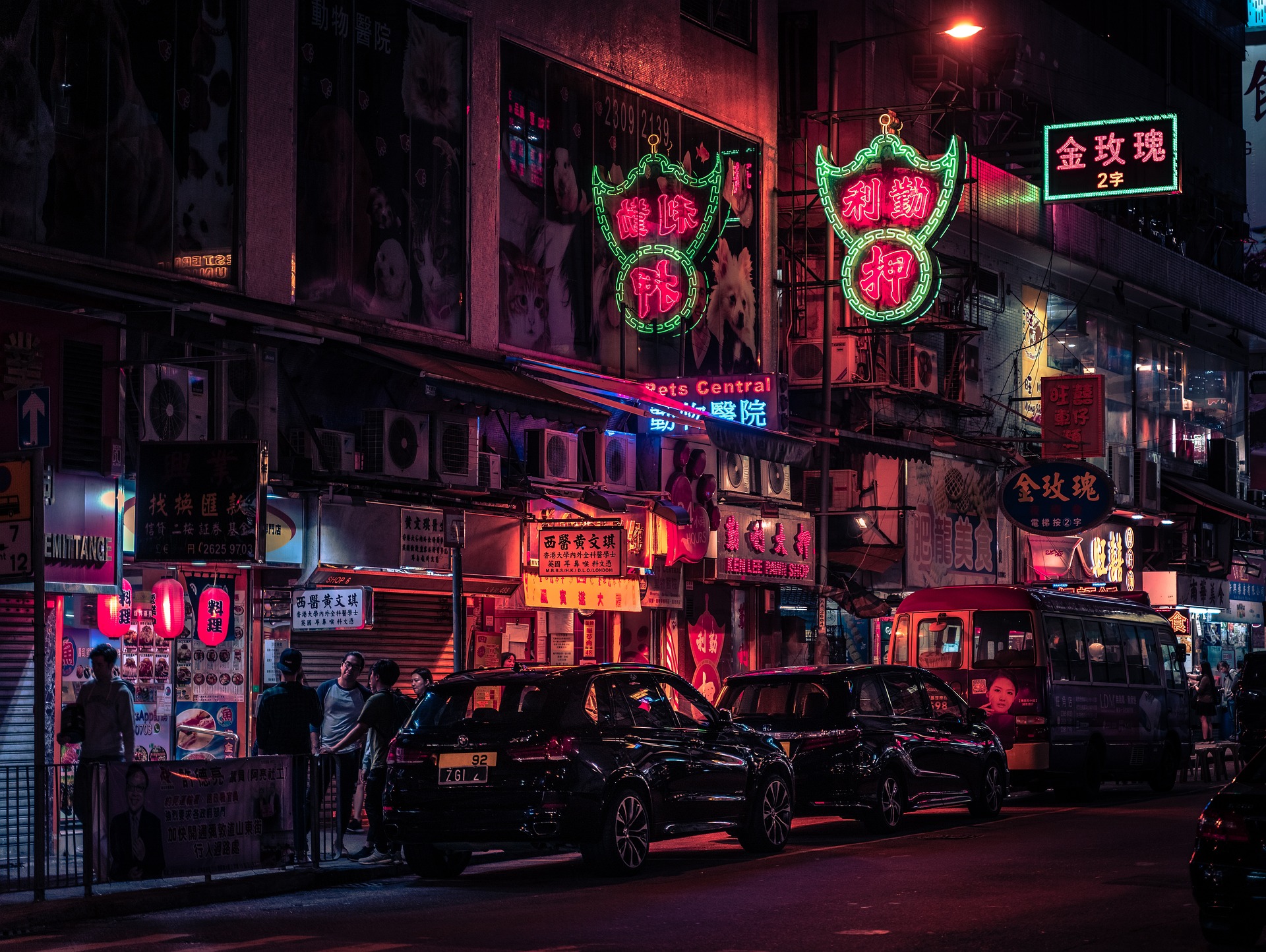 What Do the Reviews Say?
It's no secret that third-party reviews are most likely to speak the truth about any company. So, what do they say about Alibaba and Aliexpress?
Alibaba has been tagged as having some scams. They have also been cracking down to put a stop to such things as fake products and other quality issues.
Aliexpress has both good and bad reviews in regard to its dropshipping suppliers.
Others sing the praises of Aliexpress and its dropshipping services.
The Wholesale Industry as a Whole
Regardless of your feelings about wholesale supply companies or drop shipping suppliers, if you need them, you will have to deal with certain negatives.
There should be things you stick to your guns about, such as ensuring quality and shipping when promised.
There will be other areas you may need to give a little in order to have a company that meets your needs...for the most part.
Make a Priority List
As you begin to seriously decide who will be your main wholesaler, it's helpful to make a list of the things that are the most important to you and your business.
Do your customers demand the utmost satisfaction with quality? If so, don't budge.
Are your customers sticklers for having products delivered on the exact day they are said to arrive? Some products are more time sensitive than others. If you deal in birthday party goods, you can be sure your customers will demand their products be delivered prior to the party.
You know your business better than anyone else. You will be the best judge of what areas to make demands and which ones to have a little leeway.
Communication is Key
One of the main complaints of both Aliexpress and Alibaba is the lack of communication. The language between Chinese and English is very drastic, whereas some languages, such as Spanish, are easier to decipher.
You will need to communicate to the best of your ability. Be clear and concise. Cut through the noise of your messages to include only the most important facts.
If need be, you can always do a translation search on messages you are receiving and even those you are sending.
What it boils down to is that dealing with the most notorious, most trusted China wholesale outfit may require some time and effort. There may be glitches along the way. But, if you have no other alternative that has the same potential, it may very well be worth the time and effort.
Listen and Learn
One of the best pieces of advice is to glean from the knowledge of others in the industry. Read their reviews and feedback. Find out what they do and what they wish they would have known when starting out. Ask questions. Learn and be open to changing your strategy if the need to do so arises.
Not only is it important to communicate with your wholesale dealer, but it is also important to communicate with other sellers and your customers too. The more you listen and learn, the better off you'll be.
How to Find Suppliers
If you are looking for a supplier for your eCommerce platform, you'll want to check around and compare. Keep in mind that you can use more than one wholesaler, but more than likely, you'll have one that is your "go-to". You'll want to take great care in choosing who you deal with because, in the retail world, your wholesaler is everything. They can make or break you.
You want to find the most competitive prices for your eCommerce business. That means buying for less and being able to charge more.
But don't fall prey to a situation that sounds too good to be true because it probably is. Stick with companies like Alibaba and Aliexpress who have proven track records.
Use a wholesale pricing model to compare prices. If you are a gold supplier, you may have a set retail price for your goods, but otherwise, you can find some wiggle room for negotiation.
Be sure the payment method that is required with your potential wholesaler is one that you are comfortable using. The payment method of each will vary, so find out beforehand. Remember that the currency exchange will play a role in your dealings.
Most suppliers have detailed information about their services on their websites. You can usually sign up for free and go from there. Many, like Alibaba, have fees when you actually sign up as an authorized buyer, but until then, you can simply have a free account while you learn more about the services and what to expect.
Alibaba and Aliexpress are great places to start.
When you compare suppliers, consider their shipping costs. Remember that you'll have to contact Alibaba sellers yourself to find out their exact prices and shipping details.
Summing it Up: Alibaba vs. Aliexpress
Alibaba and Aliexpress both have their benefits and drawbacks. As you investigate which one has specific services and goods available, you'll learn which one would best suit your company's needs.