Posted by Shark Eyes on 30th May 2019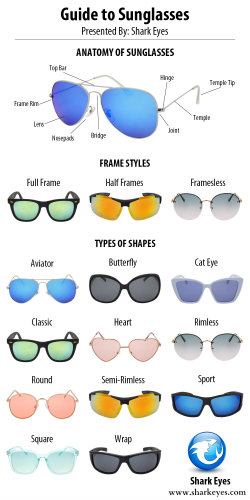 Table Of Contents
How to Choose Your Sunglasses (See Which Style Suits Your Face Shape)
Taking Care Of Your Sunglasses
Sunglasses are a must-have accessory for millions of people. In fact, a recent survey revealed about 85% of all Americans wear them, and that's not to mention their wild popularity in other parts of the globe.
The first sunglasses on record were chiseled back in the prehistoric days. The stone-age spectacles were made out of flattened walrus ivory with slits carved in the center for shielding eyes from the sun.
Down through history, sunglasses served other purposes besides just blocking the sun's glare. Nero, the Roman emperor, sported emerald shades for watching gladiator fights.
In 12th century China, crystal sunglasses were worn by ancient judges in courts of law to hide their facial expressions when they conducted interrogations.
A lot has changed over the years. Today, sunglasses aren't typically made of walrus ivory, emeralds, or crystal.
Most don't wear sunglasses to gladiator fights, and they are forbidden in the courtroom unless they're for corrective vision.
What's so hot about sunglasses?
Why do they continue to grow in popularity after all these centuries?
And...what are they made of now?
Let's take a look...
Why Wear Sunglasses?
While it would seem that most people would wear sunglasses to protect their eyes from the sun, that's not altogether true. According to a recent study by the American Optometric Association, a mere 40 percent of consumers have eye safety in mind behind the purchase of shades.
Only 28 percent said UV protection was a factor.
So, why wear them?
Sunglasses are worn for an array of reasons like:
Protection from the Sun
The sun's rays are harmful to the naked eye. It's the ultraviolet radiation and blue light that are the culprits. With enough exposure, serious eye problems can result.
It takes a special UV/blue light blocker in the lens to truly protect from the dangerous rays. Only wearing dark shades doesn't cut it.
People who are conscientious about the health of their eyes wear sunglasses to protect them.
Comfort from the Sun's Glare
Direct sunlight is annoying. The glare makes it hard to see. Especially while trying to perform a task, such as driving, the destruction of vision can be dangerous.
When the sun is shining in your eyes, it's natural to squint. Squinting causes wrinkles, and who wants those?
What do you do? Slip on a pair of sunglasses. Problem solved!
Fashion Statement
Let's face it, the right pair of sunglasses can make you look like a movie star. Well, they can at least make you think you do.
When the fashion and fit are a perfect match for you, sunglasses can be quite attractive - just ask the sunglasses gurus like ZZ Top, Top Gun, and Marilyn Monroe who wore them 'oh-so-well'.
The majority of sunglasses wearers have admitted that style and appearance were their ultimate motives for donning them.
Prescription Purposes
A lot of people figure if they have to wear corrective lenses anyway, why not have them tented? Some wear sunglasses type of prescription glasses all the time, and others switch back and forth between plan eyeglasses and shaded ones depending on if they are in the sunlight or not.
Hidden Reasons
There's no denying sunglasses add a little incognito to the game. Chinese judges were aware of that fact centuries ago. Whether worn to hide facial expressions, to mask recognition for shady actions, or in an effort of easing insecurity and self-consciousness, sunglasses definitely conceal the eyes of both the innocent...and the guilty.
Sunglasses Parts and Pieces
If you want to find the ideal pair of sunglasses, knowing more about the parts they're made of is ultra-important. Learning about the components that make up the fit, feel, and fashion you're looking for makes all the difference in finding that perfect pair.
Here's how it all breaks down: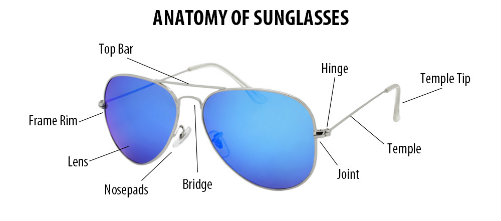 Frame Rim
The rims set the stage for sunglasses. They secure the lenses in place and also play a huge role in fashion and functionality. There are a myriad of shapes they come in like round, square, and even hearts.
Discovering the shape that best accents your face is a significant factor in finding the ultimate pair.
Rims are available in a myriad of sizes, colors, and styles too. They come in a wide variety of materials also like metal of different types, colors, and thicknesses, numerous plastic options, and even the latest addition - wood.
Besides holding the lenses in place, other parts of the glasses connect to them, so it's vital that they be sturdy and well-made.
Pad Arm
The little piece that holds the nose pad in its place is called the pad arm. It is most common in metal frame glasses. It is usually quite small but still large enough to be adjusted for comfort and to conform to the nose.
Bridge
The bridge is the section of that's between the rims. It sits on your nose to support the glasses and fulfills the all-important purpose of keeping them in place. You definitely want a great fitting bridge.
It's likely you've not given this part much thought unless you've gotten ahold of a pair of sunglasses with a bum bridge. If they are poorly made or don't fit right, it can be irritating and downright painful.
Glasses with bad bridges often end up in the trash can.
Nose Pad
A nose pad can be connected to the bridge to help the bridge fit better or can even have tiny arms that attach to the frame.
There are also types that have both a top bar and a bridge, like Aviators and other slim-fit styles that sport extra comfort and function and add eye-appeal too.
Nose pads make sunglasses feel much more comfortable and are generally constructed in soft substances such as silicone or plastic.
Top Bar/Brow Bar- Over the Top? Or Not?
Not all sunglasses styles have a top brow bar by many do. The top bar or brow bar links the rims to the upper points. They hinge on being showy and...why not?
Today's fashions in sunglasses are over the top at times. As a matter of fact, the flashy brow bar is trending in over-the-brow designs this year that are bolder than ever.
Lens
Lenses are basically the body of sunglasses. Generally made of plastic or glass, they come in every color, shape, and size under the sun.
Lenses are what protect our eyes from the sun's rays. They can be simply tinted to knock out the glare, treated to shield from harmful UV (UVA and/or UVB) and blue lights, and can be polarized to elevate visual definition.
Lenses can even be enhanced with prescriptions for corrective measures and are also found with upgraded safety features.
Screws
Screws are typically placed within the hinges to fasten parts together and to allow for movement. They can be found in nose pads too.
When a screw comes out, a tiny screwdriver is required to put it back in place. Both sunglasses screws and screwdrivers can be purchased separately.
Hinges
Hinges connect the end pieces of the rims onto the temples to enable sunglasses to fold when they aren't being used.
Spring hinges that decrease the pressure and increase an optimal fit are features found on some more modern versions.
Temple
The temples attach to the rim of the glasses and extend back to go over the ears to keep them in place. They are typically made of plastic, metal, or wood.
It's wise to try them on or check the measurement if purchasing online to make sure the width of the temples are a good fit - tight enough, so they don't fall off but loose enough to accommodate comfort.
It's also imperative that they are made with quality craftsmanship and materials since they'll need to endure their fair share of handling.
Temple Tips/Ear Pieces
Temple tips and earpieces aid in comfort and grip. They are made with ends that are coated, usually in some form of plastic.
This added feature is used mainly on metal frames that would be uncomfortable on the ears otherwise.
End piece
The end piece is a part that goes out from the lenses and connects at the temples. It is essential that the end piece be well-constructed from quality material, usually plastic or metal so that it holds up well.
Sorting out Sunglasses Styles
Aviator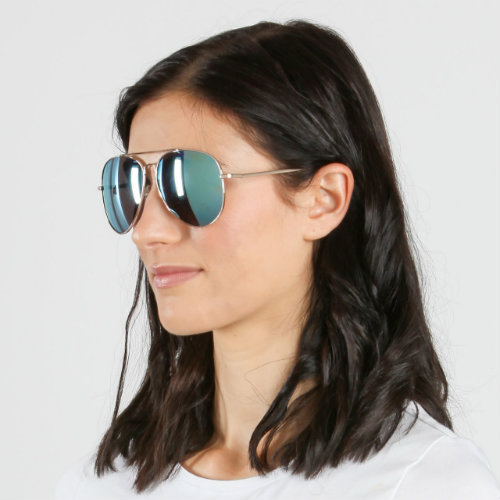 First invented for pilots back in 1936 by Bausch and Lomb, aviator type sunglasses are enormous - not only in size but in popularity too.
The lenses were originally designed to protect aviators' eyes from wind, debris, and whatever else they encountered in their open-air planes.
This is why the lenses are so large. The style quickly caught on, especially during World War ll when a photo of General Douglas MacArthur wearing a pair began to circulate.
Soon everyone was wearing them.
The '70s and 80's brought an all-new flair to aviators by adding colorful lenses and sprucing up the frames a notch. From Elvis Presley to Tom Cruise in Top Gun, "pilot's glasses" have graced the faces of tons of celebrities and continue to fly off the shelves even today.
Classic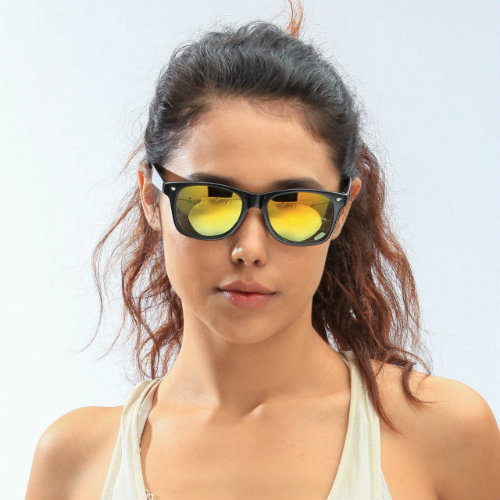 Some types of sunglasses are naturally timeless, like the Classic style. Perfect for all ages and made in men, women, and unisex versions, these sunglasses are as versatile as they come
You can find them in a wide selection of frame choices like metal or various colors of plastic with different lenses to pick from.
Classic sunglasses are available in designer fashions or more economical versions. From chic to casual, there's never a problem with coordinating with any wardrobe with Classic shaded eye-wear and they easily shift with the seasons too.
Butterfly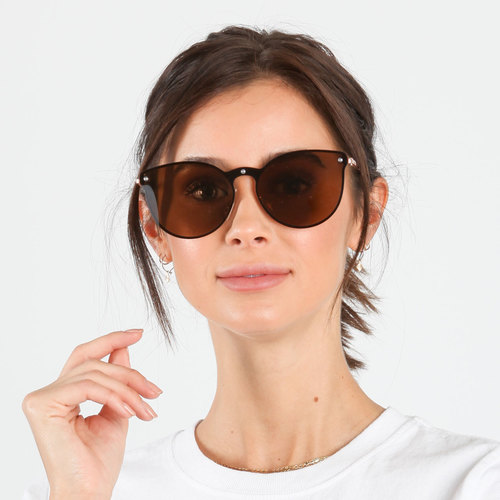 As you might have guessed, Butterfly style sunglasses have lenses that have shapes resembling two butterfly wings.
Some are quite large, and others are small, but they all start out smaller on the inside and flare out at the outer top edge, creating the infamous form.
Available in swarms of colors and material types, these sunglasses have been a fashion statement since Prada brought them onto the scene in 2008.
First introduced with bold black rims, they are now available in swarms of colors and material types. It seems the Butterfly never goes out of style, they still flutter on the faces of many.
Cat Eye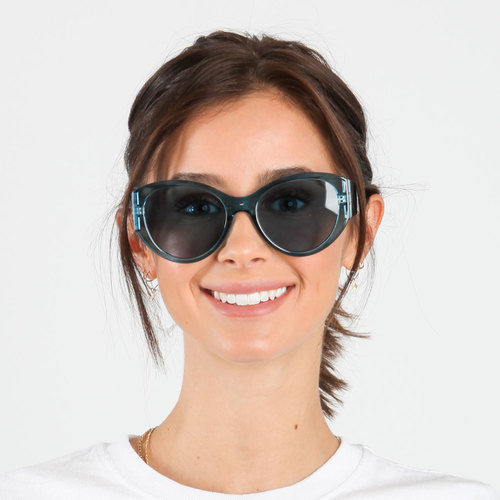 For the fashion-forward females, taking a step back in time to the retro-style Cat Eye sunglasses makes purr-fectly good sense. It is a fun, yet classy, sexy-sassy look that the shape of these glasses achieve.
With some dramatic red lipstick and possibly a leopard print pantsuit, Catwoman's got nothing on the wearers of this exotic line of eye-wear.
Round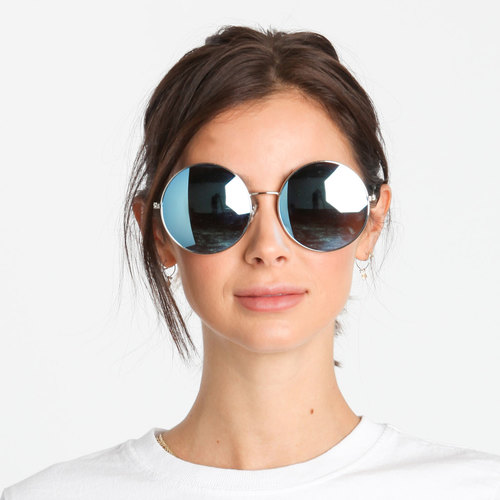 The renowned, slightly rebellious, round-shaped sunglasses were made famous in the '60s. Also known as "teashades," they were worn by John Lennon and a slew of other rock stars and pop icons.
Generally, the glasses are small, like the psychedelic wire-rimmed ones were back in the day, but they can also be found in regular and over-sized versions.
They can also be made out of most any sunglasses-friendly frame material and can have a variety of lens types and coloring shades.
Rimless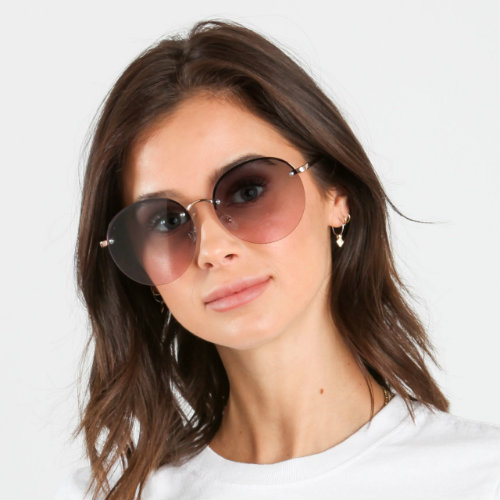 If you can't decide which rims to choose, you might just want to go rimless. Rimless sunglasses have no rims, so they mount directly onto the temples or bridges.
They come in two basic styles - three-piece which are constructed with lenses and two separate temple arms attached to a bridge and rim-ways that have an added layer of stability by connecting the bridge to the temples by way of an arch support.
While Rimless sunglasses are not the most widely worn, they've made the cut down through the ages. From the late President Roosevelt to Apple founder, Steve Jobs, the style has been worn by many of the rich and famous, both in prescription eye-wear and sunglasses too.
Semi-Rimless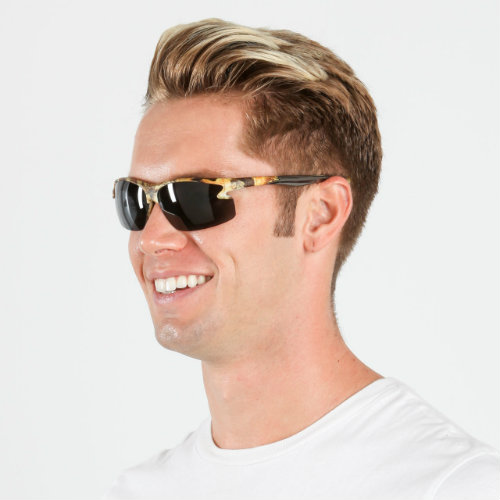 Semi-Rims or Half Rims add a modern flair to blocking the glare. The lenses are mounted directly onto the bridge and/or the sides of the frames.
Without the extra rims, they are lighter, and many feel they are more comfortable too because they don't place undue pressure on the bridge of the nose.
Sport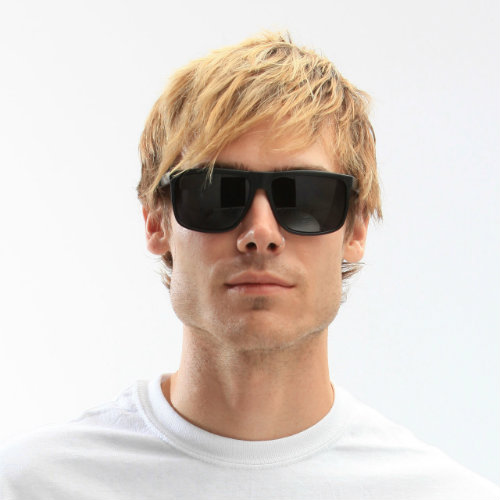 Sports sunglasses are winners for those who are active and athletic. They bring features to the game like pro performance, sleek styles, and cutting-edge comfort. You can find them in featherweight fashions and in all types of tints.
Typically, Sport sunglasses are made tough, built to withstand the abuse they are apt to suffer on and off the field.
Wrap Around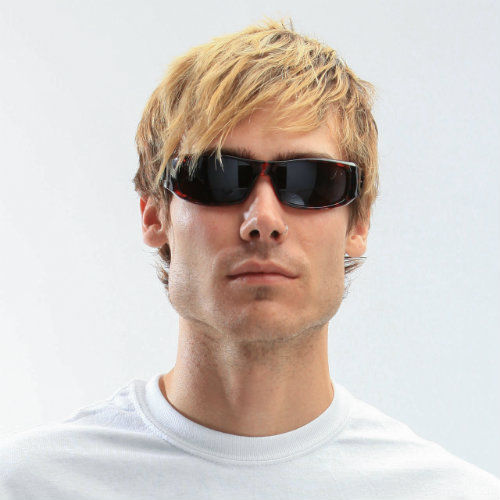 Whether you wear them for maximizing sun protection, for assuring the most secure fit, or just because they're cool, Wrap Around sunglasses gets the job done.
With options like spring-loaded arms and featherweight designs, the aerodynamic properties of these sunglasses make them an excellent choice for snow skiers, athletes, and others who sport an active lifestyle where the hands-free, ultimate coverage, snug fit features matter.
Facing the Challenge: Choosing the Perfect Pair of Sunglasses
Learning about the parts and styles is quite helpful when choosing sunglasses.
Applying that knowledge, though, is what will really make the difference.
Below you'll find some useful tips for picking the perfect pair.
Step 1: Measuring Up
If you want to be super sure you assess your facial assets precisely, grab a cloth measuring tape, and get to work.
Measure from one cheekbone to the other, starting and ending right below the center of your eyes.
Jot down the results.
Measure from the end of your jawbone, just under your ears, around your face at the chin line and on up to the corresponding spot at the other end of your jawbone.
Write that measurement down too.
Now, measure the length of your face from your hairline to the bottom of your chin. Note that.
Finally, measure your forehead by starting from one edge of your hairline and extending to the other. Write it down as well.
The measurements above will help you determine the optimal size, especially when you place your order online.
Step 2: Getting in Shape
Proper proportioning according to your facial shape and size in regards to the shape and size of the sunglasses will help you nail an excellent stylish look and feel you can call your own.
See what type of sunglasses will fit your face shape:
Diamond
Diamond-shaped faces are set apart by wide, high cheekbones and a narrow forehead and jawline.
Rimless frames are ideal for this shape of face as are ovals because they complement the cheekbone area.
Heart
Heart-shaped faces are consistent with a triangular look. They are narrow in the chin area and broader at the temples.
The last thing you want to do with this shape of a face is to make your temples appear wider, so avoid straight lines and fancy top work.
Stick to styles with wide lower edges such as Cat Eyes, Butterflies, Aviators, and Rimless selections.
Square
Square faces are easy to spot. If your face is basically the same length wide as it is long, it is square in shape
You probably have a strong jawline, and your forehead is most likely broad.
Oval and round shaped sunglasses lenses are attractive on square faces in that they smooth out sharp corner features and give you a beautiful balance.
Round, Aviators, Butterflies, and all styles with curves are excellent choices for this face shape.
Round
Round faces have gentle curves already so non-circular styles are the most complimentary.
Glasses that sit high in the temple area are amazing on round-faced individuals as are those that have sharp angles that add a sharper, thinner illusion. Square, Wrap-Arounds, and Rectangles are spot on.
Oval
Oval faces are coveted because they are undeniably the most versatile of all, Ovals are given to even features that look great behind most any shape of frame.
If you have an oval-shaped face, take your choice - Aviators, Butterflies, Round, Square, or even Heart Shapes.
You'll wear them all well as long as you only go cheekbone to eyebrow coverage, so you aren't hidden behind them.
Oblong
Oblong faces tend to be rectangular in appearance, long and narrow. Since this shape has no defined angles, finding a sunglasses shape that adds a few angles is perfect.
Rectangular lenses, larger Classics, sets with deep lenses, vintage styles and thick-framed fashions all look fantastic on oblongs.
You'll want to pass small frame up and stick to the bigger, bolder ones that give your soft features a bit of an edge.
Getting Framed
Frames play a crucial part in finding a pair of sunglasses that look fabulous on you. Getting familiar with the type and material options you have will help tremendously.
Types of Frames
When it comes to kinds of frames available, there are three basic categories: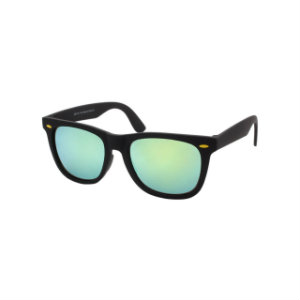 half frames (semi-rimless)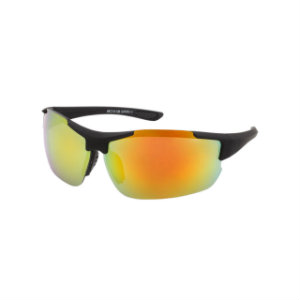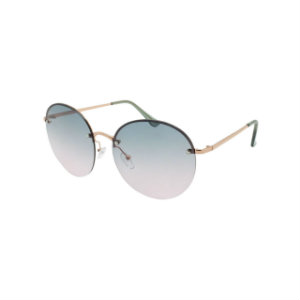 Full frames totally encase the lenses while half frames only partially encase them. Frameless versions have no frames at all but use other means to connect the lenses to the temples.
Frame Materials
Sunglasses frames serve double duty. They support the lenses and also the temples and other parts. They can also make or break the fashion sense, identifying them as cool, classy, elegant, mod, unique, bold, flashy, or whatever mood they are designed to set.
Or, they can be cheap pieces of junk that serve no value whatsoever in the function or the fashion sense. Be sure your sunglasses frames suit the style you are going for and provide the comfort and support you need.
Some of the many options available are:
Bamboo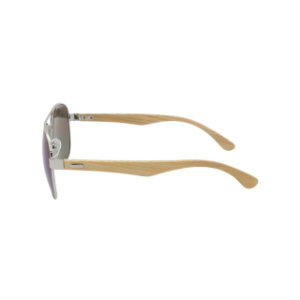 Bamboo is a frame material that is growing more and more popular. Made from authentic bamboo, they are so light and porous, they actually float in water. Another huge plus is that they generally utilize metal hinges which are more earth-friendly than plastic ones.
Metal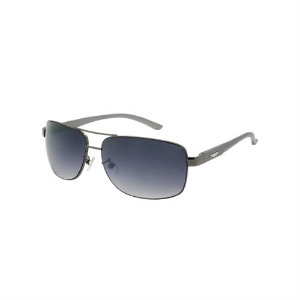 Metal/Aluminum frames provide maximized protection and support of the lenses. They can be found in a multitude of types and color choices like gold and silver plated, brass, and chrome.
Plastic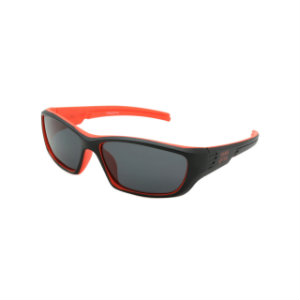 Plastic is an inexpensive and practical, yet stylish, option in frames. They come in practically every color, thickness, and shape available.
Acetate
Acetate frames are fashioned by using formed layers of plastic material that are made into blocks and sliced into parts. The substance is then polished and constructed into frames which are both sturdy and stylish.
Buffalo Horn
Buffalo Horn frames are crafted by hand from numerous layers of horns of Asian water buffalo. While animal activists may frown on the nature of this material, they are natural, lightweight, comfortable, and hypoallergenic.
Tortoise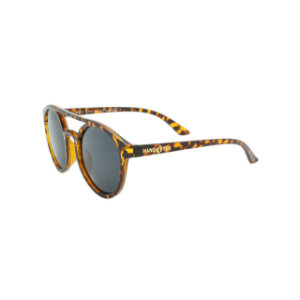 Tortoise style frames set the pace for fashion-forward sunglasses. These frames are constructed to resemble turtles. They usually have a spectacular speckle appearance and can be found in many patterns, just like true tortoise shells can be.
Wood
Wood frames are all the rage right now. They are eco-friendly, very lightweight and comfortable, and extremely durable. You'll find them an entire forest full of choices like maple and cherry wood.
Focus on Lenses
Even the best frames are of no real value if the lenses aren't equally as excellent. Material, coating, and coloring all matter when selecting your shades.
Lens Material
The material used in the construction of the lenses determines their clarity, quality, and the way they are seen and seen through.
Glass lenses are a clear choice and have been since sunglasses were invented, thus...the name. Glass provides optimal optics, but there are drawbacks too.
The glass tends to be heavy and if not properly treated, can be very dangerous if they are broken. For this reason, they've waned in popularity.
Plastic lenses were invented in 1947 when plastic was revolutionizing the world. These lenses are comfortable because they are lightweight and affordable.
High-index is an optional plastic lens that is ultra-thin, perfect for those who would otherwise have to wear "coke bottle" thick lenses. The downside to plastic lenses is that many people are shying away from plastic these days in an attempt at a more earth-friendly lifestyle.
Poly-carbonate types of lenses revolutionized the sunglasses world in the 80s. They were first invented for safety glasses in the 70s but soon found their way into other eye-wear because they are lightweight, super safe, and sporty too. Perfect for children, poly-carbonate lenses are quite popular even still.
Lens Colors and Tints
Another essential feature to consider in the lens department is the color or tint.
Not only do colors and tints add hues of style, but they also serve other purposes that you may not be aware of.
Check it out:
Gray lenses are excellent for driving.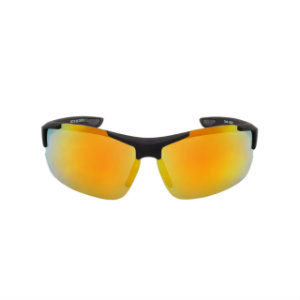 Yellow and orange are optimal for snow-clad activities like skiing and snowboarding.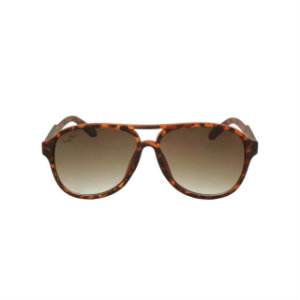 Brown and amber sport features that make them the ultimate choice for water sports, cycling, fishing, and hunting.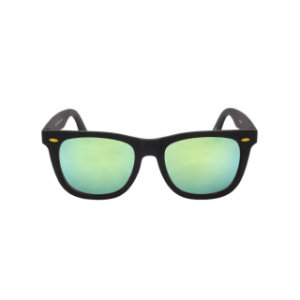 Green filters out bright lights and is great for wearing while playing outdoor sports like baseball, tennis, and golf.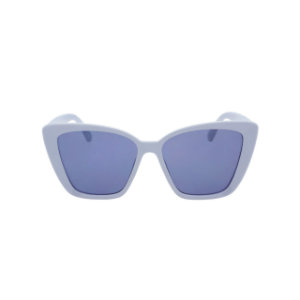 Purple and red block out blue light that comes from electronics like computers and televisions. The colors are also great to have on while driving.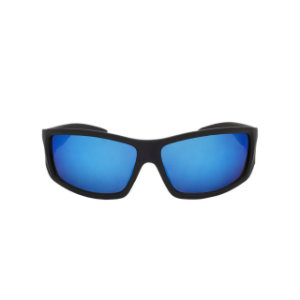 Blue is a splash for those engaging in water sports and activities and works well for being in the snow too.
Coatings
One thing that is common to miss when sunglasses shopping is considering the coating on the lens. The coating protects the lens to various degrees and also brings other elements to the table that are associated with appearance and function.
Polarized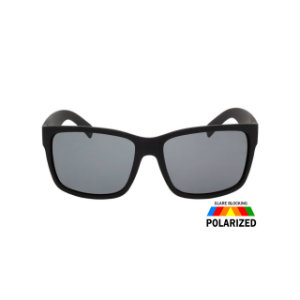 Polarized lenses are boss at blocking the sun's glare. They are especially useful when in the water and for wearing while driving.
Photochromic
Photochromic lenses are excellent sun blockers and glare deterrents also. Their state-of-the-art design allows them to be clear indoors and darken when exposed to light, offering the best of both worlds.
Gradient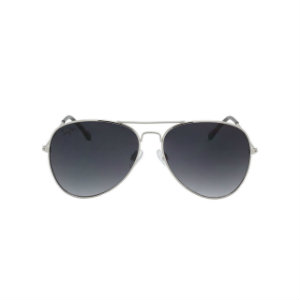 Gradient lenses take tinting and fashion to a whole new level. They darken in varying degrees, beginning with the darkest part at the top of the lens as an ultimate shading solution but gradually lightening on down the surface of the lens.
Mirrored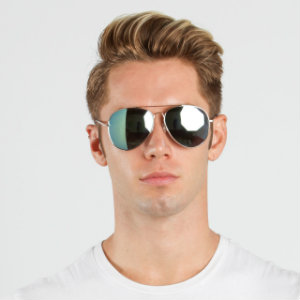 Mirrored lenses are reflective of fun and fashion combined. They offer a lot in the way of refracting the glare of the sun too. Don't be surprised, though, if your friends start fixing their hair and freshening up their make-up while you're talking to them.
Taking Time to Care for Your Sunglasses
Finding the best pair of sunglasses takes at least some investment of time and money, so why not properly take care of them?
You'll find they will look their best and last longer when you do.
Keeping up with the maintenance of your current pair of sunglasses is almost always cheaper and more convenient than buying a new pair.
Be sure to follow the recommended cleaning and maintenance instructions from the manufacturer.
These tips are good for most pairs of sunglasses:
Step 1: Cleanser & Cloth
Proper cleansers are required to really clean your lenses. You'll want to use good brands that won't damage the lenses or leave them filmy.
In addition to a top-quality cleaning solution, you'll need to use a soft, dedicated cloth designed for wiping the solution off and polishing the lenses to perfection.
Step 2: (Optional) Rinse With Lukewarm Water
The best way to clean sunglasses is to rinse them in lukewarm water first.
Step 3: Use The Cleaning Solution & Cloth
Then, apply the cleaning solution. Use the tips of your fingers to massage off smudges, dirt, debris, sand, and so forth.
Clean both the lenses and the frames and all the other little parts.
Rinse thoroughly with lukewarm water and dry completely with a soft lens cleaning cloth using gentle circular motions.
Step 4: Check The Screws
Last, check the screws regularly to make sure they are tightened and keep a close eye out for any other signs of wear and tear.
Storage
Be sure to store your glasses securely, so they stay clean and safe. A hard case is recommended, so they aren't accidentally damaged if the case is dropped, stepped on, or otherwise mishandled.
Conclusion: Shades of Grace
Protecting the eyes from the dangers and discomforts of the sun is such a necessity, it was invented in the Stone Age. Over the years, sunglasses have not only withstood the test of time, but they've also been improved with every advancement in technology.
Miraculously, sunglasses have never gone out of style either. From celebrity sun-spectacles to sunglasses-wearing fashionistas on the runway, sunglasses set the standards in fashion.
Whether you are wearing them for practical purposes, for looks, or for both, now you have the valuable information you need to find the perfect shades to grace your face.
References:
http://glassescrafter.co.uk/information/percentage-population-wears-glasses.html