Posted by Shark Eyes on 30th May 2019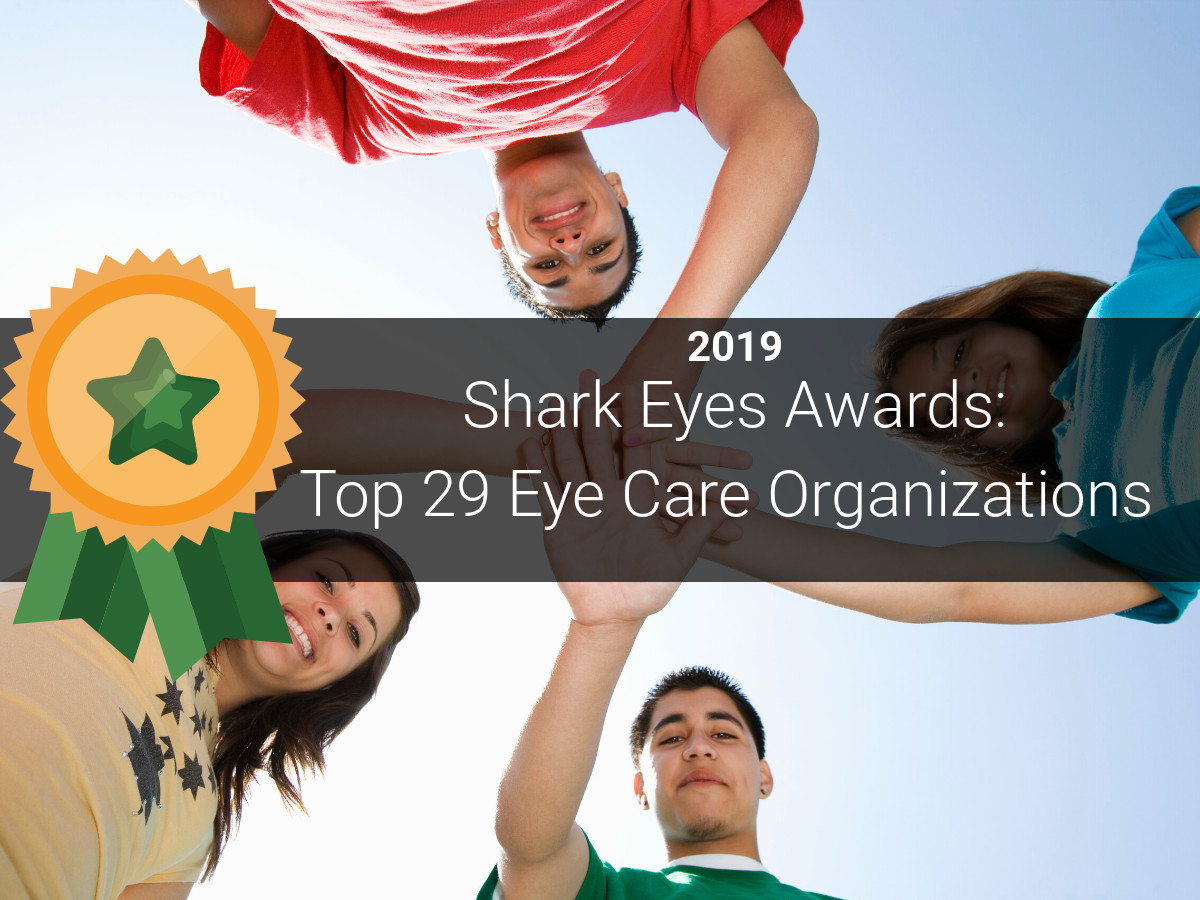 It is the vision of some for all to have vision, literally. Everyone who donates their time, money, and/or support to non-profit eye care organizations to help the disadvantaged and disenfranchised with their eyesight is a hero.
Some organizations stand out from the crowd for the actions they take to make their vision a reality. We want to recognize the diligent work and life-changing impact of those select charitable eye organizations.
Eye-Opening Information
According to the World Health Organization, 1.3 billion people in the world have a vision impairment. Of those, 217 million cases are moderate to severe. Thirty-six million people are blind.
In the United States alone, there are 1.5 million non-profit organizations registered, some of which are eye health organizations who are devoted to the prevention, diagnosis, and treatment of eye disease as well as to supporting individuals who have vision impairment or are blind.
What Do Non-Profit Eye Care Organizations Do?
Not for Profit Eye Care Organizations have a single goal in mind. They desire to help correct the eyesight of those who have visual impairments or offer assistance to those who are blind.
Each charitable organization has its own way of bringing their passion to reality. Some help out in their own backyard, distributing corrective eye-wear to those in need who cannot otherwise afford them. Some travel abroad to impoverished countries and offer free eye exams. Others actually perform and cover the cost of surgeries and other costly procedures to restore or improve eyesight.
While multiple sites provide lists of various eye care charities and organizations, we actually want to single out those we feel are the cream of the crop so we can properly acknowledge and honor them for their selfless acts and excellence in servitude.
Focusing on the Top 29 Eye Care Organizations
Without further ado, we'd like to present to you, our list of worthy Non-profit Eye Care Organizations who have made an impact through their insight and have been willing to roll their sleeves up to bring their vision to light.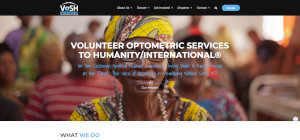 1. VOSH International (Volunteer Optometric Services to Humanity/International) is a group of volunteers including opticians, optometrists, health care providers, and everyday people take trips, both domestically and internationally, to serve thousands of patients in need of eye care. The organization was founded in 1971. Impressively, the volunteers at VOSH cover their own expenses and often take unpaid time off their jobs to provide the gift of eyesight. Active in over 30 countries worldwide, VOSH enables individuals to receive prescription glasses, helps provide medical treatment for glaucoma, cataracts, and other eye issues.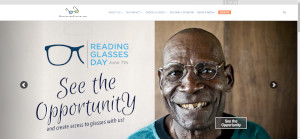 2. Restoring Vision is a global organization devoted to "better vision - better lives" as their motto states. Established in 2003, this noble group has dedicated their time and money to distributing reading glasses to those who cannot afford them. RestoringVision makes it simple for others to get involved by way of donations, sponsorship and ordering glasses directly. Their goal is to help 20 million individuals see clearly by the end of 2020, and we think that is awesome.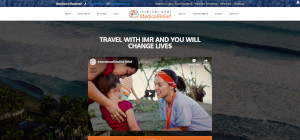 3.The International Medical Relief (IMR) was founded in 2002. They specialize in medical mission trips abroad that provide volunteer opportunities for medical and dental students and professionals as well as non-medical individuals to take part in. They spread their free services to more than 57 countries, offering medical, dental, and eye care. What we love about International Medical Relief is the transparency they have and the way they strive to keep administrative costs down so more proceeds can go to the actual cause.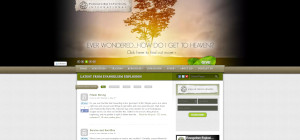 4.The Evangelism Explosion is a faith-based missions group that teaches young people how to share their faith. Evangelism Explosion has a multitude of outreaches, ministering all around the globe. One such branch is their Glasses for Missions program where volunteers give reading glasses to those in need.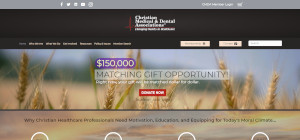 5.The Christian Medical and Dental Association, or CMDA, is a short-term Global Health Organization that reaches out internationally to spread God's love by way of sending vision, dental, medical, and surgical teams to perform health services. What's especially noteworthy about the Christian Medical and Dental Association, aside from their excellence in charity work, is that the group was founded way back in 1931.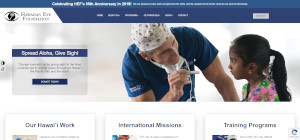 6.The Hawaiian Eye Foundation has the island inspired motto - "Spread Aloha. Give sight." Established over thirty-five years ago, the organization not only offers eye care to their homeland but to 32 countries besides. Members of the Hawaiian Eye Foundation have made more than 300 service trips and have touched the lives of 200,000 plus patients. Mahalo for your kokua, HEF, which translates to "Thank you for your assistance."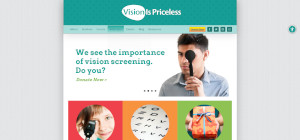 7. Vision is Priceless is an organization in Jacksonville, Florida that provides complementary eye services for the community. Established in 1996, they conduct over 39,000 screenings for children and 3,300 screenings for adults on an annual basis. Also, over 1,000 under-served and uninsured individuals are lovingly assisted by Vision is Priceless every year.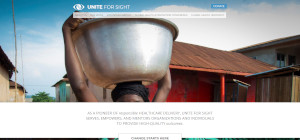 8. Unite For Sight works hard to make sure that every individual, no matter what their social status, gets proper eye care. Through volunteerism, public health, and social programs, United For Sight provides eye care services for 2.7 million worldwide. The organization, founded in 2000, works nationally and internationally with eye clinic partners and is managed by ophthalmologists. More than 100,000 eye restoring surgeries have been completed. They also offer follow-up care. We appreciate their heart to go the extra mile, bringing the services to the villages in which the people live.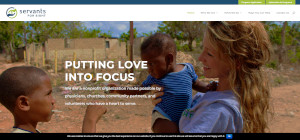 9. Servants for Sight puts love into focus.Servants for Sight is an organization founded in 2009 as a South Carolina coalition dedicated to helping the disadvantaged receive eye care. They provide eyeglasses, exams, and surgery when needed. SFS is involved both nationally and abroad.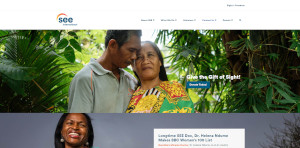 10. See International is a group that offers essential and transformative eye care in conjunction with medical volunteers and partners. See International believes that sight is life and works not only to correct vision and to provide vision restorative surgeries but to treat all that the vision impairment caused in the way of hardships. The team helps to make families stronger and communities healthier. Indeed, they take the high road when it comes to eye care.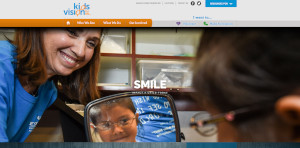 11. Kid's Vision for Life takes pride in bridging the gap between the problem and the solution. Kid's Vision for Life serves the Dallas Fort Worth area and other areas as well and has been doing so since 2008. They utilize mobile eye care clinics to provide glasses for students and have helped over 105,000 so far.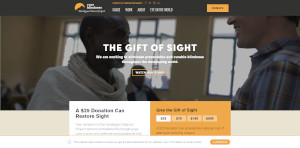 12. Cure Blindness got its start twenty years ago when two ophthalmologists put their dreams into action and started their mission to eradicate blindness. Along with their team of volunteers, they reach the most unreachable places which generally lack electricity and clean water. They've traveled to the Himalayas and many other extremely remote areas. Cure Blindness is an organization that definitely sets the bar when it comes to going beyond the call.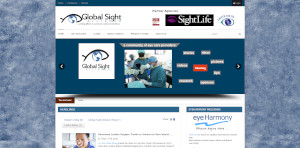 13. The Global Sight Alliance is an organization devoted to keeping an online network of professionals, eye clinics and hospitals, corporations, and like-minded individuals who are dedicated to international missions eye care. Established in 2006, Global Sight Alliance connects, collaborates, advocates, and educates to make a visible difference.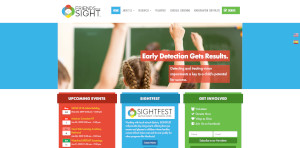 14. Friends for Sight recognizes and educated the public about the importance of eye safety and vision threats and brings awareness to available community resources. Free vision screenings for all ages are available through Friends for Sight.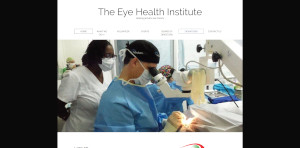 15. The Eye Health Institute joins with volunteers to bring in-depth eye care to the under-served people of Jamaica. Eye Health Institute is based out of Boulder, Colorado. Founded in 1996, they have served over 6000 people, performing more than 50 surgical procedures and giving out over 3000 pairs of glasses. We find those numbers to be absolutely incredible!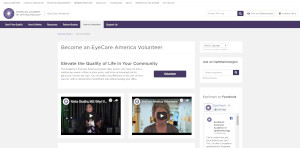 16. The American Academy of Ophthalmologists includes about 1000 long- term volunteers who assist seniors who've not had an eye exam in three or more years. They also offer services to those at risk for glaucoma and other eye diseases. The American Academy of Ophthalmologists welcomes the participation of eye care professionals who have the heart to help.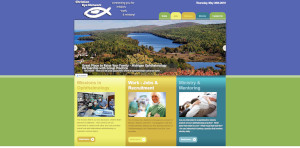 17.The Christian Eye Network is a faith-based organization that serves to connect eye care providers with mission ministries. The Christian Eye Network assists in networking for their own backyard in Baltimore, Maryland, and all across the globe.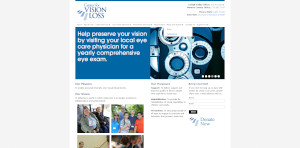 18.The Center for Vision Loss traces back to the outreaches of Lion's Club in 1028. The Center for Vision Loss works to prevent, educate, and rehabilitate so no one in the counties they serve go without the vision they need.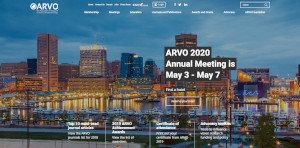 19.The Associates for Research in and Ophthalmology (ARVO) is the most respected eye and vision worldwide research organization. ARVO is comprised of almost 12,000 researchers who are from more than 75 countries.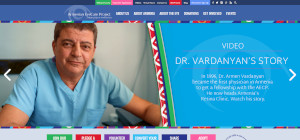 20.The Armenian Eye Care Project seeks to stomp out blindness and provide quality eye care for Armenians. The Armenian Eye Care Project was founded in 1992 and has been going strong since.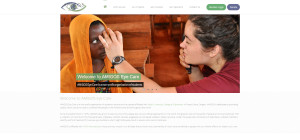 21. Amigo's Eye Care brings essential eye care to the underserved in the Portland, Oregon area. Established in 1975, Amigo's Eye Care partners with VOSH to make sure when it comes to good vision, no one gets left behind.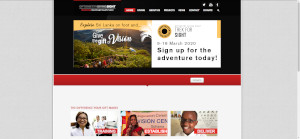 22. Giving Sight is a global network of giving.Giving Sight focuses on the optometric needs of 39 countries, coordinating sponsors and volunteers to bring good sight to life.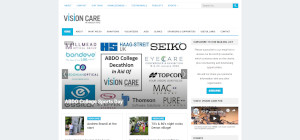 23. Vision Care for Homeless People sees to the vision needs of the disenfranchised. Founded in 2003, the organization hails from Wales. Vision Care for Homeless People assists with screenings and the provision of corrective eye-wear for the homeless within the United Kingdom.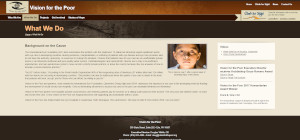 24. Vision for the Poor works with developing countries to enable children under the age of 14 to receive the eye care they need. Also, Vision for the Poor partners with other noteworthy organizations to provide sliding scale payments for eye care and to build self-supporting, sustainable eye hospitals for the poor.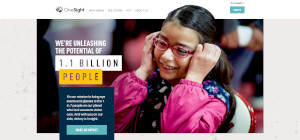 25. One Sight is an organization that spreads the gift of vision both locally and internationally. In 1988, One Sight began with the goal of giving out 25 pairs of eyeglasses to children in need. Since then, they've expanded their vision and have impacted more than 21 million individuals in 49 countries, and they have no intention of stopping there.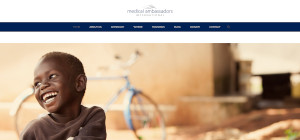 26. Medical Ambassadors International is a Christ-centered organization that helps heal communities and transforms lives through medical and eye care and other measures. Medical Ambassadors International has been reaching out to help spiritually, emotionally, physically, and socially for more than 35 years.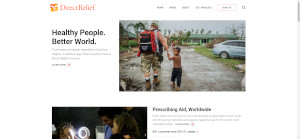 27. Direct Relief works in 80 different countries and all 50 states in the US to bring relief in times of need, regardless of the financial status of the recipients. Direct Relief provides health, eye care, and other services to those whose lives have been turned upside down by natural disasters and other catastrophes.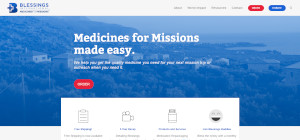 28. Blessings International works outside the box and inside the medicine chest. We applaud the innovation of Blessings International for providing pharmaceutical medicines for mission trips, which also includes corrective eye-wear and eye medications. The organization has been serving for over thirty years.
29. Medshare opens the door for everyone to help out by volunteering or through financial contributions. Their mission is to provide medical, and eye care needs internationally. Serving over 100 countries worldwide, Medshare takes an extra measure to deliver supplies, improve the planet, and provide biomedical training.
Turning Vision into Action
It is said that without vision, the people perish. Having a vision is important. Taking action to bring that vision to life is also imperative.
Another type of vision is equally as important. That type of vision is the physical ability to see. It is a privilege and a necessity too. Those who can't see, or can't see well experience undue hardships. Disruptive vision can make it next to impossible to hold down a job to earn a living.
Youth have great difficulties completing their studies in school when they can't see the board or the work in front of them. Especially in impoverished Third World countries, not being able to see can make it very tough just to survive, which ultimately, can be a matter of life or death.
There is something extra special when the mission is to help correct the vision of others. There are hundreds of organizations where you can participate by giving physically, financially, and even spiritually. We urge you to do so.
In closing, we would like to thank all of the individuals and non-profit organizations who lend a hand to save the sight of others. We especially want to extend our sincere gratitude to those organizations who go a step above and beyond to make sure their vision becomes a reality.