Posted by HangTen Kids Sunglasses on 8th Aug 2017
News Release, August 8, 2017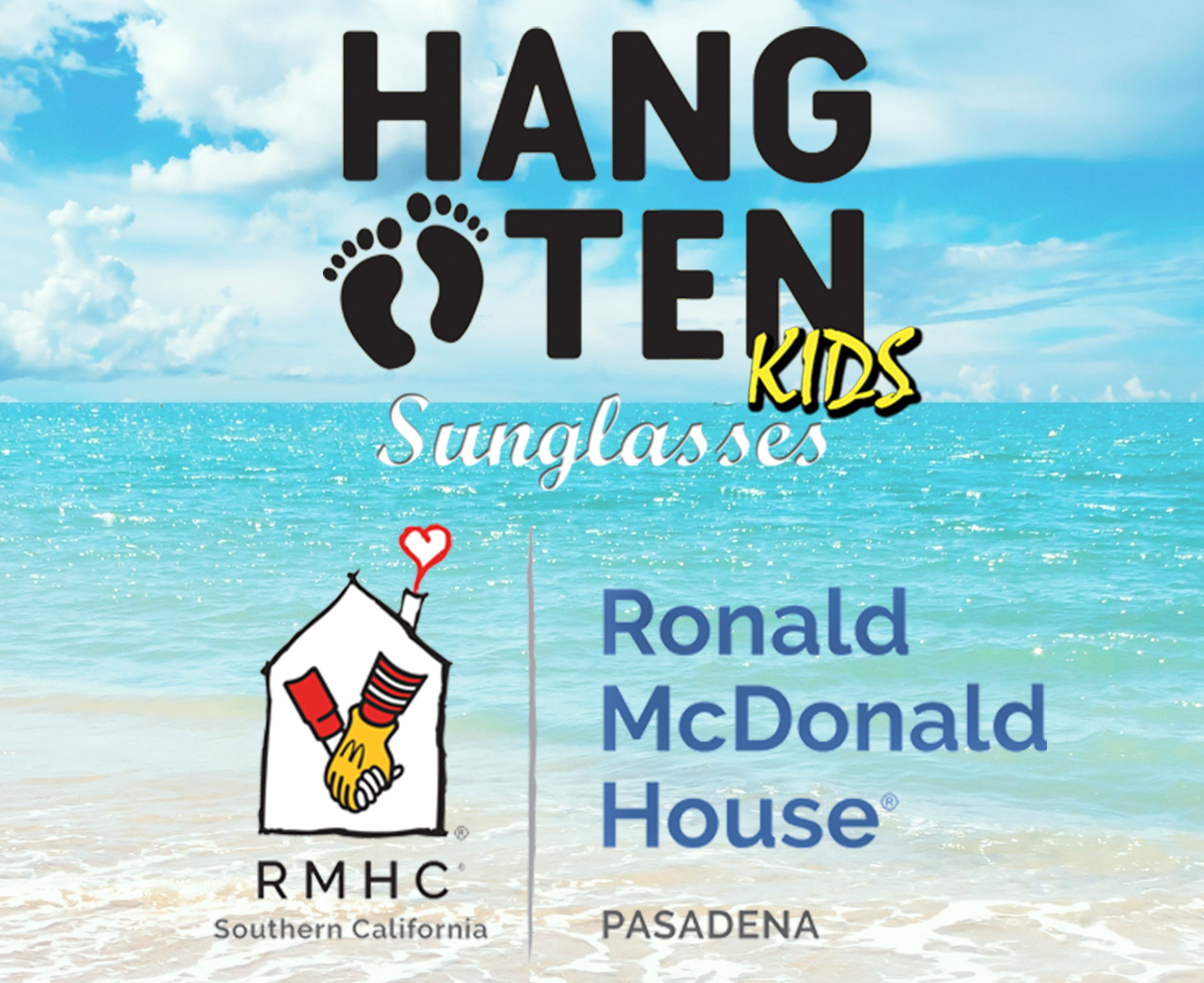 The iconic California lifestyle brand will donate thousands of its premium, UV400 and Polarized sunglasses to Ronald McDonald House Charities in Southern California (rmhcsc.org).
Hang Ten™ Kids Sunglasses ( hangtenkidssunglasses.com), an LA-based, eyewear company with nostalgic designs, charitable roots, and the globally recognized "Feet" mark, recently sent team members to the Pasadena Ronald McDonald House where they gave away sunglasses to those who most benefit from them: children. "Most people don't realize the importance of eyewear protection for children and teens, significantly more so than adults," says Justin Wachs, founder of the kids' sunglass line, "and why not be wearing stylish shades at the same time." The original surf and lifestyle brand gives kids a free pair of Hang Ten™ sunglasses for every pair purchased on their retail site: hangtenkidssunglasses.com." By the end of 2017, our goal is to donate over 50,000 pairs of kid's sunglasses… to families who need them the most," adds Justin.
With over 11 frame shapes and 60+ colorways, the brand, known for its long history of channeling the spirit of coastal California, offers affordable, stylish, and high-quality UV400 and Polarized sunglasses with custom soft protective pouches for as low as $13.99 at hangtenkidssunglasses.com. Each pair is uniquely designed to fit and appeal to kids aged 2 to 10 but also to resonate with adults who grew up with the original 1960's surf and lifestyle brand. The brand's latest collaboration is with Real Tree™ Camo.
ABOUT HANG TEN AND HANG TEN KIDS SUNGLASSES
Founded in 1960, Hang Ten is the original surf and California lifestyle brand. Adorned with the globally
recognized "Feet" mark, the icon carries a surf heritage and nostalgic appeal no other brand can claim. In 2015, Los Angeles based, Hang Ten™ Kids sunglasses created a charitable eyewear company offering premium, affordable and cool sunglasses fitting most boys and girls ages 2 to 10 years old. The brand is currently available in Toys R Us, Zulily, Surf-Style, TJ Maxx, and over 1,000 independent locations throughout the US, Canada and Mexico.
Source: PRWeb