Posted by Shark Eyes on 30th Apr 2023
A wholesale business might be an excellent option if you want to start your own business but don't care to deal with retail sales or hassle with retail customers. Consumerism is hitting record highs, and eCommerce is thriving.
The COVID-19 pandemic both ignited and disrupted the wholesale industry. Forced to deal with a new normal, bulk buyers, suppliers, and distributors entered a new landscape as buying habits have changed and are constantly evolving. Those who make it work for them are cleaning up on the profits.
There has never been a better time to be in the wholesale business if you are willing to jump in, follow good leads, and go with the flow. The information and suggestions below are designed to help you do exactly that.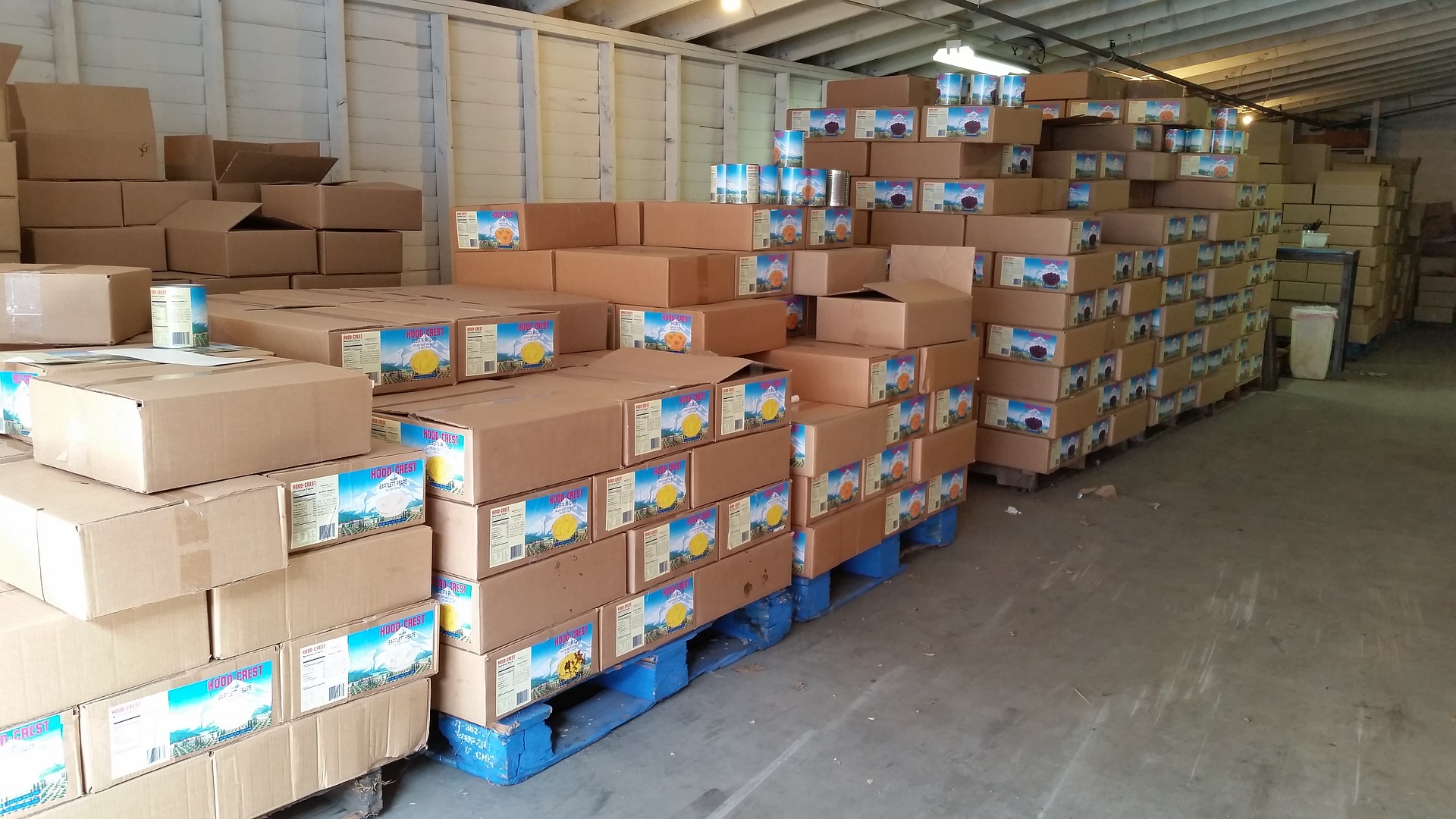 The Basics of a Wholesale Business
Wholesalers are B2B entities. That is to say; they sell business-to-business. They buy goods in bulk directly from manufacturers or distributors, which they sell in smaller quantities to retailers and then sell them in smaller quantities to retailers.
As a rule, wholesalers do not manufacture the goods they sell. Instead, they purchase them from the source, like the manufacturer or a distributor, and concentrate on selling and delivering goods to retailers.
Wholesalers are known as the intermediary component in the supply chain because their role is between the start and the end of the process.
That ultimately means they have to be good at doing multiple things, such as buying and selling goods.
Making money is what business is all about - especially when you are in the industry. You will need to make enough money to make your venture worthwhile. Wholesale requires an investment. From paying upfront for a bulk supply of items to storing them, you'll want to make sure you have money to start your business and the funds to keep it going smoothly.
The amount of money you'll need to invest will depend on several factors. First, you will need to cover the cost of buying your products until you have the money you make from selling.
You will also need to pay for things like a place to store the goods, a website and digital marketing or some form of marketing, shipping from your buying source and shipping to your customer, and all the other expenses you will incur.
The products you will be selling and the price of the products will make a big difference. The amount of products you sell will also play into the equation.
If you sell a breakable item, you'll need to add extra costs for shipping and protecting them while they are being stored. If you buy huge bulks, you may need two storage units.
It is more cost-effective for a wholesaler to buy in bulk from a manufacturer and receive a discount than buying items individually from a manufacturer or retailer. Finding the best overall price and discovering incentives and specials helps keep the cost of the wholesale products down so a better profit can be attained.
Wholesale businesses buy products in bulk and, therefore, typically get bargain prices overall and sometimes even special discounts.
While the difference of a few cents may not seem to be a big deal, it is a big deal when you figure it into the equation of the big picture. Moreover, it can matter greatly because it will determine your asking price for those you sell to.
In turn, it will be figured in when the person you sell to is selling to their retail customers. Of course, those customers won't be customers long if the price is too high.
On the flip side, you'll go under if you don't charge enough for your goods. So you must come out ahead or sell for nothing or very little, which isn't wise and won't keep you in business long.
That is why finding the lowest price possible from your source is essential, such as a manufacturer, distributor, or distribution center.
The more you can save, the more likely your business will be successful, which benefits your supplier, your buyer, and those who buy your product from the retailer you sell to.
Relationships within the business are ultra-important. You have to trust and be trusted. That means that doing business with integrity is imperative.
Respect is vital too. You must have the back of the people you do business with and the end customer. You will want to choose products that are high quality so the consumer can benefit from them. If you only look out for yourself, it will show and you will go under.
The world of wholesale is a tight one. If you take care of your distributor or manufacturer, they will also take care of you. The same is true for watching out for the retailer who buys from you...and their customers. It's a win-win when you do the right thing...every time.
Word travels fast in the industry. Your circle will include other wholesalers, your distributors, manufacturers, retail buyers, and even the end consumers. You will develop a reputation - good or bad.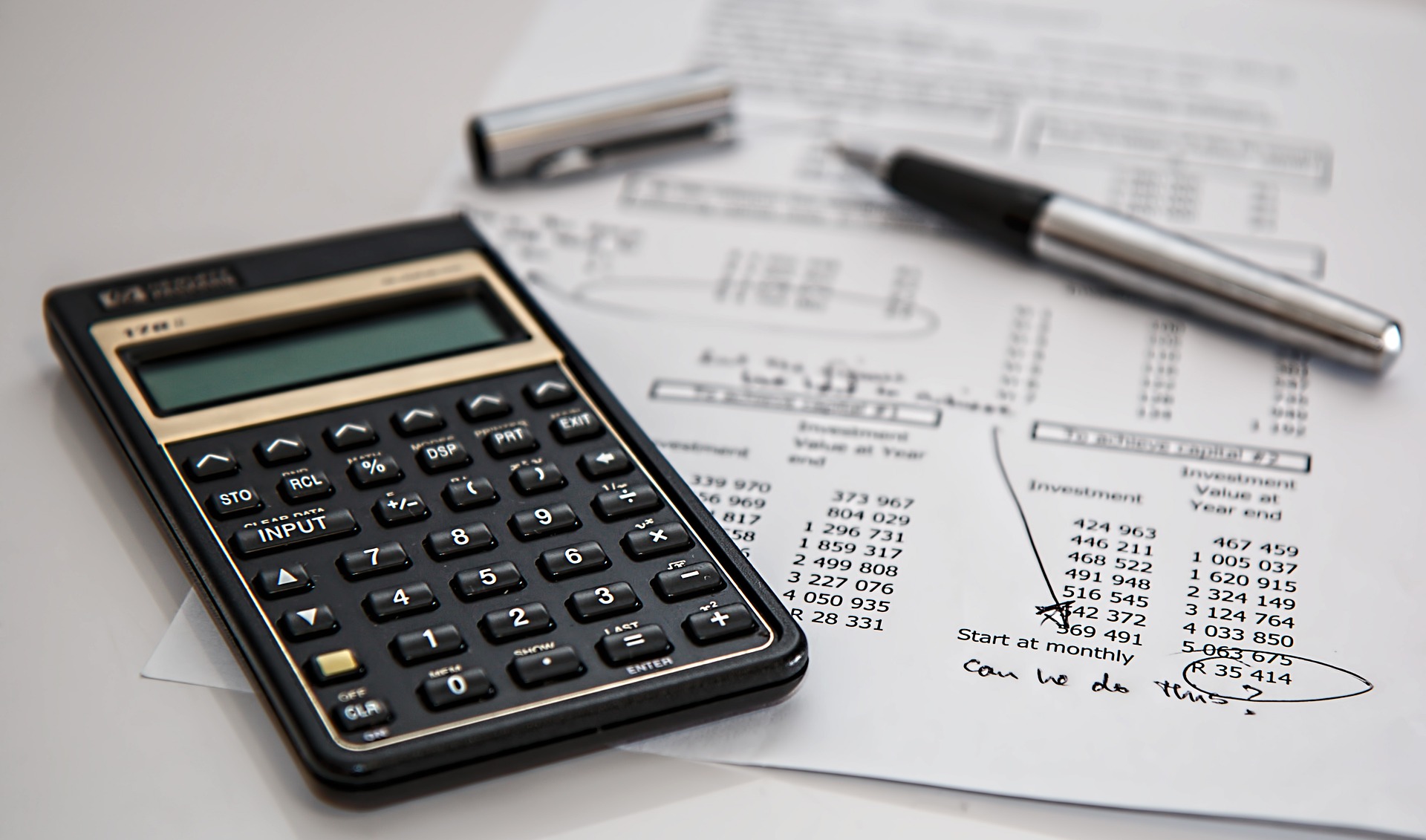 Wholesale Business Model
Wholesalers are like mediators between manufacturers and retailers, whereas wholesale distributors sell manufactured goods to wholesalers - negotiating the best deals from the manufacturers.
Wholesalers are usually focused on stocking what retailers want to buy to sell. Retailers concentrate on what their customers are looking for.
The process of the wholesale business-to-business model is different than the B2C business model because wholesalers do not sell directly to the end buyer, which is the consumer.
This differentiates the model from the retail model, a business-to-consumer (B2C) process where retailers buy from wholesale businesses and sell to individual consumers.
Wholesalers buy goods at wholesale prices. However, although retailers get wholesale prices, their bulk buying isn't as large. That means they pay higher prices than wholesalers do on the supply chain.
Retailers pay the highest prices of all. But, with a good marketing strategy and good enough wholesale price on their wholesale products, they can charge enough to make profit margins that keep them in business.
What You Need to Know to Start a Wholesale Business
When figuring out how to start a wholesale business, you'll need to know some simple but important things about the wholesale business.
The key to an online selling business or a brick-and-mortar store is to find wholesale distributors or a manufacturer where you can get reliable suppliers and great prices. Doing market research is helpful, and if you have existing customers already, that's helpful too.
One of the options you will have is to be a drop shipper. That means that as a wholesaler, your retailer will employ you to ship the items to their customers. There is a lot involved that you must thoroughly think through.
Drop shipping can be complex. It can be overwhelming that you must deal with customers; even if the retailer handles customer service, you will be dealing indirectly with the consumers, which can be a can of worms.
Drop shipping can be expensive because you need to package the items that are going to the customers. That entails purchasing all the supplies; shipping takes time and money.
But drop shipping can be very profitable too. If you are prepared for the challenges, it may be an ideal option for you to consider.
If you are interested in drop shipping, it may be worth doing the math and factoring in all the details to see if the endeavor fits you.
How to Get a Wholesale License
A wholesale or reseller license is a legal document that allows you to buy and sell wholesale. It is also known as a seller permit or reseller permit.
Getting a license can be done in five easy steps. The benefits of having one include being able to buy and sell wholesale and the advantage of not paying taxes on the goods you buy in bulk.
Here is how to go about acquiring a license:
Legal formalities. You will need a name and business structure for your business. Your business must be registered with the IRS. Usually, you will get a Tax ID number, but you may be able to use your Social Security number instead. You will have to report your activities to the IRS.
EIN number. Once you are registered, you will receive an EIN number or Federal Tax Identification Number. This number will be like your personal ledger because all of your transactions will be recorded under it. Make sure the activities you report to the IRS match the ledger transactions because they will be compared.
Sales Tax ID. A Sales Tax ID is imperative for doing business as a wholesale entity. You will need to apply for your Sales Tax ID. You will use this identification number in your transactions and for tax purposes. Having this number will keep you from having to pay taxes when you purchase goods in bulk.
Organize your documents. Plan the documents you will need and get them all together in one organized spot. That way, you can apply for your license without having to panic that you are missing something.
Fill out the form. You have to apply for a reseller license. You'll need to fill in numerous blanks, including your name, address, the name and address of your business, your legal structure, the nature of your business, and information about your partnership if you have one. You will also need your business and driver's licenses and a method to pay the fee. Send in your application, or do it in person. Each state has different names for the license and requirements, too, so check your state. Once you've applied, you should hear back soon, and with a little luck and a lot of planning, you'll be set to do business as a wholesaler.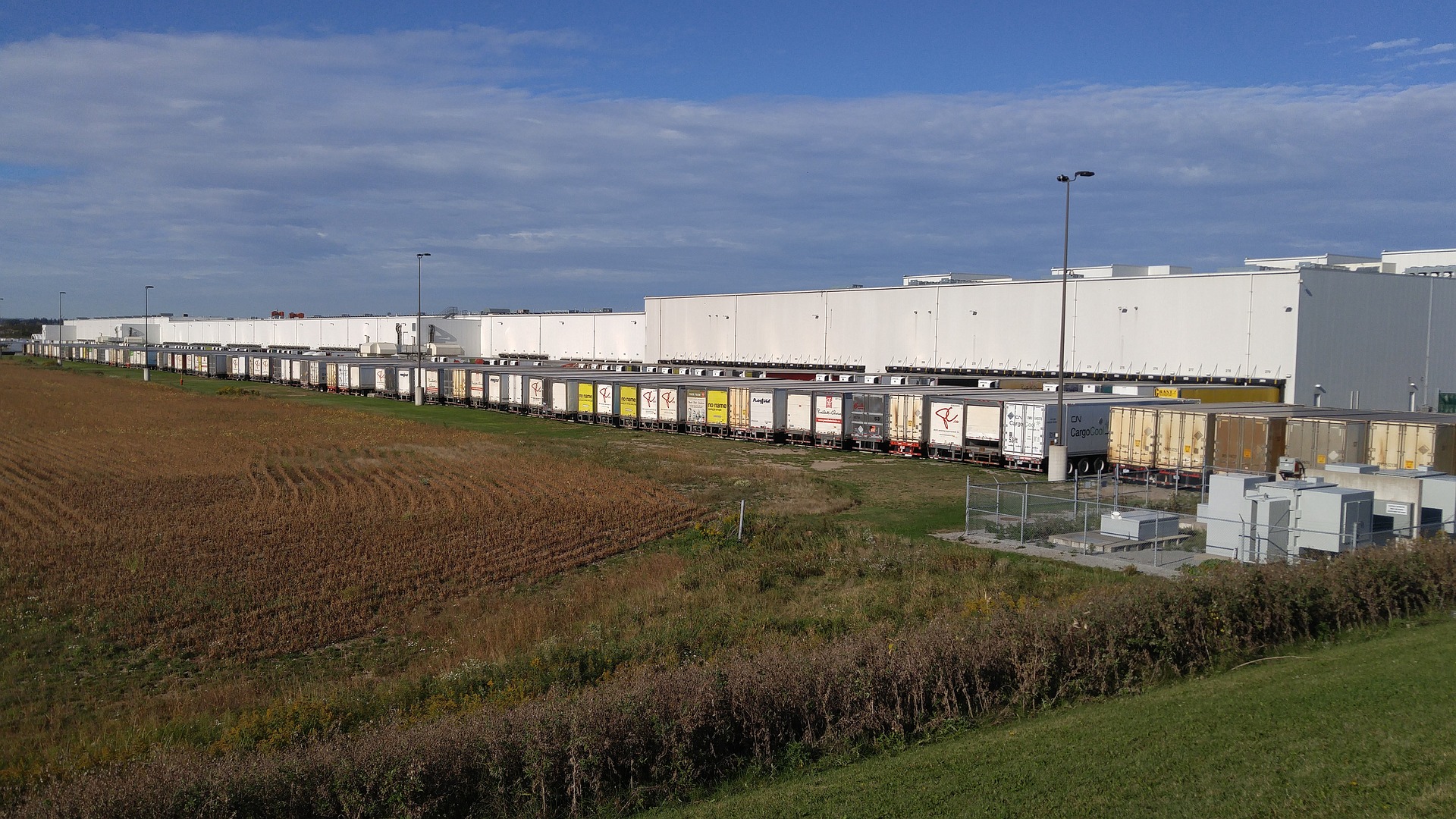 Tips for Successful Wholesale Distribution
It's wise to take advice from those who have gone before you in the online wholesale business or any successful wholesale business. These simple suggestions will help you start and run your wholesale company.
Warehouse Space
You will need a place to store the products you intend to sell to retail distributors and retail businesses. A wholesaler needs warehouse space to store and distribute large quantities of goods. You may fix your garage up to house your wares, or perhaps you have (or can get) a personal storage shed for the cause. If worse comes to worst, you can rent a public storage, but of course, that comes off your profits.
Wholesale Discount
You will want to be sure you get a wholesale discount from your wholesale distributorship that allows you to make a good profit margin.
Quality Products
Whether selling goods or raw materials, finding a reputable dealer for great products can be challenging. Knowing the originating company is helpful so you can be sure the goods you buy from a manufacturer, distributor, or small business that sells bulk are providing excellent products. You won't stay in business long if your products fall apart or don't work for long. You can bet your retail buyers will want their money back if your products are what they should be and word travels fast.
Wholesale Distributor
Having a trusted wholesale distributor is a huge business opportunity because manufacturing companies sell to distributors at rock-bottom prices, and you are more likely to get a great deal. The best way to find a great wholesale distributor is to search online for options. Compare them according to price, what products they deal with, their geographical location, and if they have a minimum order set in place. Check out their reviews, especially third-party reviews. See how long they have been in business. Do they have complaints at the Better Business Bureau? Ask around if others in your industry have heard of them or have used them
Inventory Management
Inventory control will be a significant factor because you'll be buying from large-scale manufacturers and selling to potential customers in lesser volumes at a time, so you'll need storage space to keep track of your goods. As a result, inventory management can make or break you.
Target Market
By targeting small businesses and service businesses to sell your product offerings at a reasonable price, you'll be in high demand. From grocery stores, service business owners, retail outlets, and regular retailers to existing business customers, you'll want a business plan for your customer base.
Accessible Website
After you secure legal ownership of your wholesale business, be sure to set up a website with digital tools that help your commercial users order their products.
Minimum Order Quantity
You will need to decide if you will have a minimum order of your goods. Much depends on the type of wholesale distribution company you have and what you are selling.
Wholesale Discounts
Wholesale discounts are imperative. Some companies offer larger discounts than others, so be sure if you will own a wholesale business, you learn the wholesale distribution business side.
Shipping Companies
In your financial planning, you'll want to secure a shipping company or two that give you a discount on shipping to retail stores.
Knowing the Wholesale Businesses
Before you open your business, be sure you have a reseller license. You can get in big trouble if you don't and try to buy and sell in bulk. Furthermore, wholesale distribution businesses typically won't deal with you without you being licensed.
How the Supply Chain Works
All your wholesale business ideas can be superb but remember that wholesale business owners must be a jack of all trades in many respects. Wholesalers sell, and wholesale buyers have to be sharp in purchases too.
You'll have to keep up with cash flow. Selling online if you have a wholesale business online requires knowledge of digital marketing and the use of tools on the computer. Many business owners hire help for the areas they don't know, but that can get expensive, so the more you can learn before starting a wholesale business, the better.
The Ins and Outs of Your Wholesale Business
Starting a wholesale business depends on a winning business plan—a seller's knowledge bank on a reliable supplier to sell products.
Your compound annual growth rate will continue to increase if you manage your small business well, have an excellent source for your wholesale goods and a good customer base, and add new customers regularly.
Wholesale distributors will be vital to your business, so establish a lasting relationship with any good ones you do business with.
Or you may be able to go directly to a manufacturer and get a great deal on your own.
A wholesale business is still a business. You will need to know essential business practices to start and maintain a wholesale shop, but once you do, the sky is the limit.