Posted by Shark Eyes on 25th Mar 2022
If you've ever entertained the thought of owning a convenience store, you might just be a genius. In the past year, the convenience store industry reported 650 billion dollars which is up 45% from just five years ago. It's projected to keep becoming more and more profitable. So, why wouldn't you want to own your own store and get a piece of the pie?
Gleaning on the knowledge and experience of others is priceless when opening a store. Read on to find out some simple suggestions and other excellent information that can help you as you begin your new journey.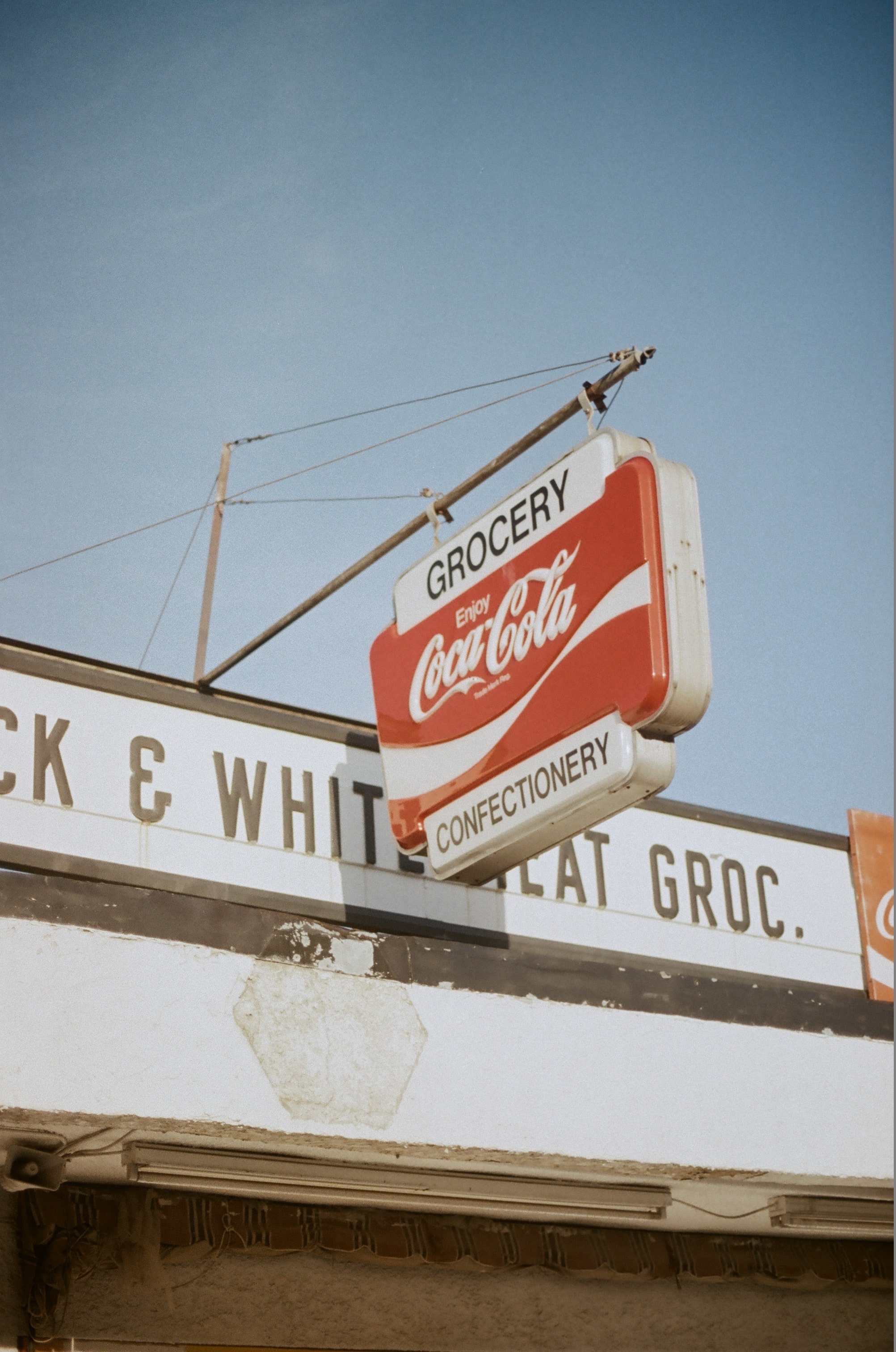 What is a Convenience Store?
You've probably heard the term "convenience store" a thousand times throughout your lifetime. Do you really know what a convenience store really is though?
A convenience store, by definition, is a general store with extended hours of operation that sits in an easily accessible location, has convenient parking, and carries a limited variety of groceries and household goods.
Today's convenience stores are often set apart by what they sell or their hours of operation. There are those that are independent and those that are large chains. You can own a store or you can operate a franchise.
The possibilities of convenience store ownership are endless so be sure to use your imagination as you invent your store.
History of Convenient Stores
The very first convenience store in the US opened its doors in Dallas, Texas in 1927. At that time, a convenience store was a brand-new concept. It caught on quickly. At last count, there were 162,836 convenience stores in the United States alone.
Regardless of the number of stores there are, new ones pop up every day. Don't let that scare you off though. It seems like there can never be enough of them so why not join the ranks of those who are making a lucrative living
Projected Success of a Convenience Store Business
Before you start a convenience store, of course, you'll want to make sure there's more demand than supply. An independent convenience store can rake in between $30,000 and $5,000,000 annual revenue. There is, however, the reality that your c store could go under before it even gets off the ground.
What you do and don't do will help to determine how well your store does. Don't skimp on the details. Do all you can to ensure success and you'll soon find yourself a proud new store owner with a thriving store that is making a nice profit.
Convenience Store Considerations
There are so many things to think about when opening a store. It can be overwhelming. But, it doesn't have to be if you utilize these tips.
Some of the factors you'll need to consider in order to have a successful convenience store are:
Business Location - All savvy small business owners know that if you're not in the right location, you'll never make it in business.
Purchase Price - The price of your store building (rent or mortgage) must be taken into consideration and should be considered ongoing expenses. If you have a space in an office building complex, don't forget to include the rent there as well. Some large office complex leasing contracts require you to maintain any landscaping or parking details.
Cost-Efficiency - Figure in every expense. Your profit must exceed your operating expenses, bottom line. Make sure you shop around and even consider online shopping to be sure you are getting the best prices for all your purchases.
Start-Up Costs - Miscalculating initial expenses is a common, often fatal, mistake. There will be many things you'll need to buy upon starting your business such as a point of sale system such as a cash register (or two), freezers, refrigerators, etc. Your initial inventory in your c store will be a nice chunk of change. Some often-overlooked expenses include occupancy permit fees, liquor license fees, and advertising.
Competitive Mark Ups - If an existing convenience store is down the street, know their prices and price your items accordingly.
Sales Tax - Failing to include the sales tax when figuring the price of your wares will cost you. You will owe taxes so it's important to pass them down to your customers.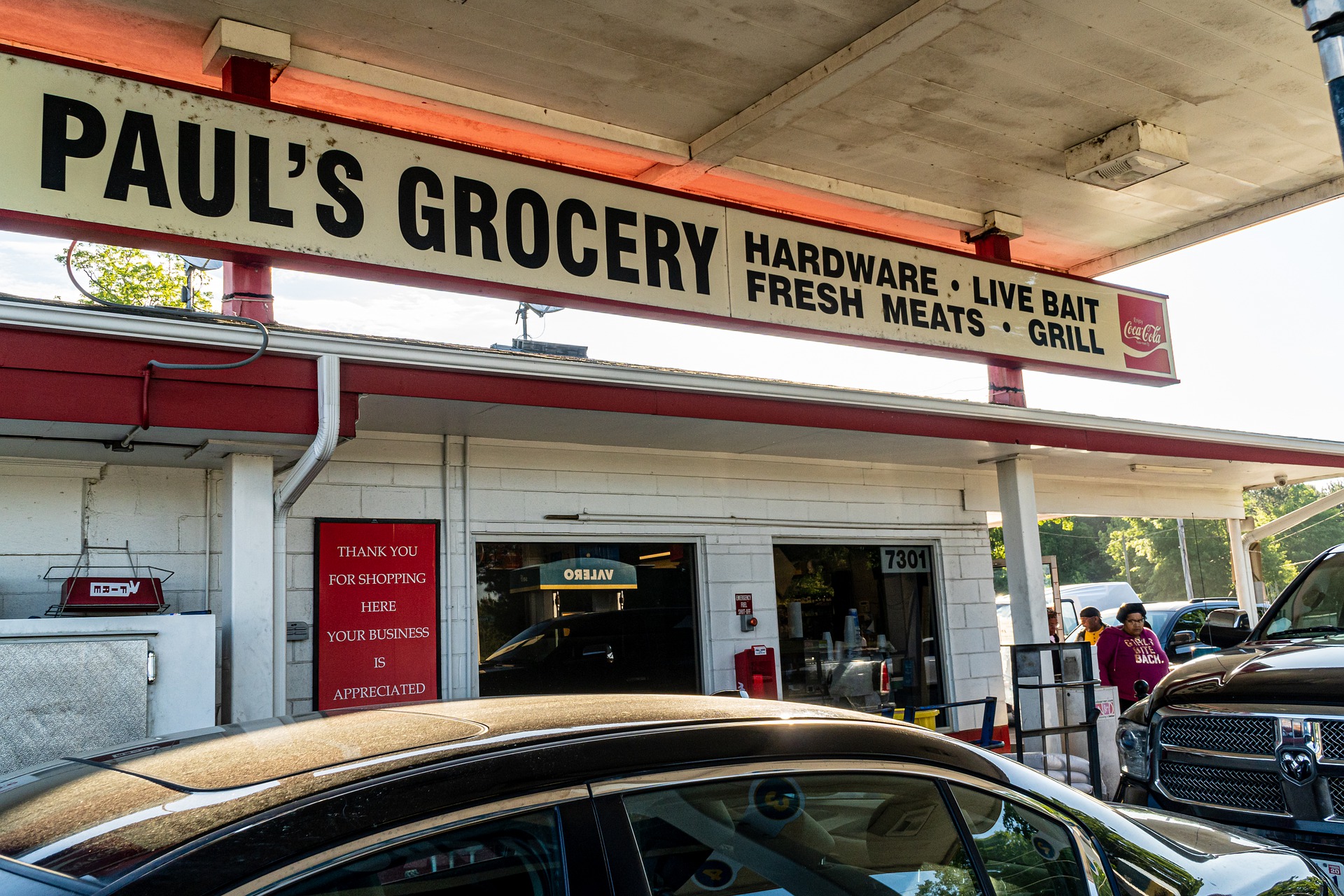 Convenience Stores vs Grocery Stores
A convenience store is designed to be...well, convenient in every sense of the word. If you are a convenience store owner, your commitment must be different than local grocery stores in order to attract customers. You will want to deliver what customers expect in a convenience store...and more.
You'll be up against competition with other convenience store owners and even regular grocery store owners. You have to be a cut above.
What Makes a Convenience Store Stand Out?
Every convenience store should have its own personality. The character of the store will heavily depend upon its location and the convenience store customers. It will also be a reflection of the store owner.
Where You Are
Some convenient stores are on a highly traveled route where the majority of customers stop in once and hit the road again. This type of convenience store generally stocks up on souvenirs and travel necessities to sell.
Many convenience stores that get foot and car traffic sell gasoline as well. They may offer free coffee and perhaps a nice variety of snacks or some type of fast food.
What You Sell
Other convenience stores are in neighborhoods or certain areas that cater to a target market. They sell food that their customers gravitate to and know what extras sell such as lottery tickets. tobacco products, alcoholic beverages, and sometimes even fast food. Some neighborhood convenience stores rely heavily on foot traffic and learn to do whatever it takes to keep customers coming.
Familiarize yourself with what you want to sell and what brings in the most profit. The more you know, the better your business will do.
Personal Touch
It's imperative to mark your convenience store with your personality. Instigate loyalty programs that offer perks to your customers such as giving a discount for buying coffee from you every morning or give refills on sodas. Call your customers by name and make sure they know yours.
The more you let your customers know you genuinely appreciate them and the more you customize your approach, the more they'll want to return and the more potential customers you'll reach as well.
The Business Behind Convenience Stores
The business structure for convenience store ownership is basically the same business plan as it is with other small businesses in retail. If you're going to own business rights, you must think like a businessperson in addition to thinking like a salesperson.
If you aren't proficient in both areas, you'll need to hire someone who is for your new business. And, if financial management isn't your strong point, you'll need to outsource that duty as well.
Keep in mind that there's never any shame in the game if you are an expert in all the fields required to run your small business, but you won't stand much of a chance unless you find others to help you conduct business for your brand new store.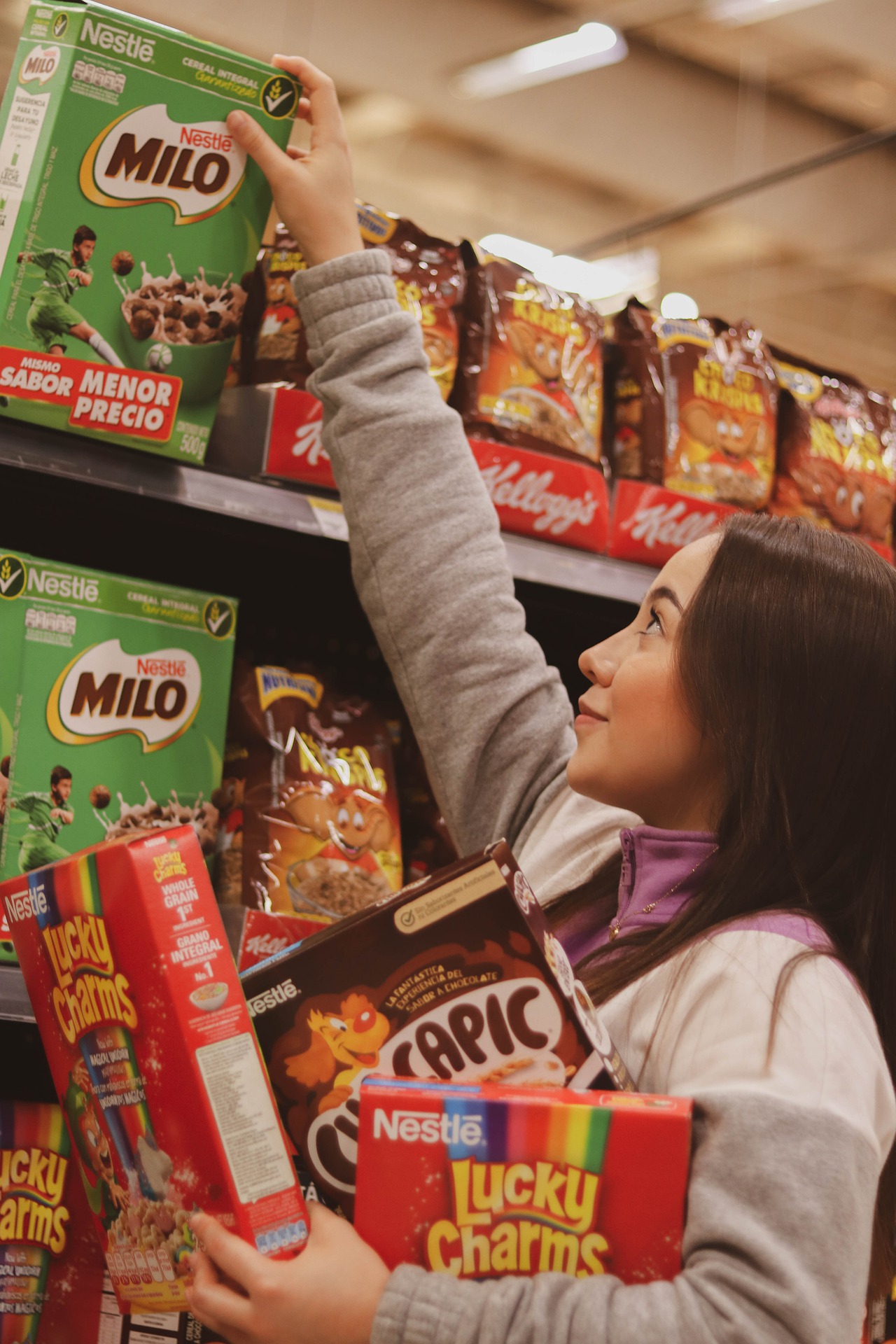 Decisions, Decisions...Location, Location
One of the most important decisions you'll make is where to situate your convenience store. You'll need to know what makes a convenience store profitable in order to generate cash flow and your location will play a huge role in what makes your store.
Your sales volume will depend largely on the traffic you get in your store. Set up in an area that is busy, but not too busy. If your parking lot cannot accommodate the flow of traffic, no one will want to stop there.
If your store is dependent on foot traffic, you'll want to locate in an area where you are preferably the one and only convenience store in walking distance to the neighborhood that you'll be servicing.
Business Plan Legalities
In order to open a convenience store, there are some legal things you'll need to take care of. These must be tended to. They are not optional.
The best stores are ones owned by those who prepare well.
Business Plan
Create a tight business plan. This is something required to open a convenience store. Whether you are going thro9ugh a local bank for funding or counting on investors, they will want to see your small business plan in black and white in order to secure funding.
Without a sound business plan...you'll go nowhere.
Research
One of the surest ways to succeed in your endeavor is to research all the things you've never done before. You can also ask others who are in the same or a similar line of business. What should be ordered for your first inventory? Who should you buy your wares from? How is best to set the layout of your store?
All these things are easier when you have the advice and knowledge of others to go by.
Legal Entity
You will need to form your store into a legal entity. That means registering as a limited liability company and/or sole proprietor. This is where consulting a business attorney is wise. Sound business and marketing plans should be examined thoroughly by your legal counsel.
The fee can be included in startup costs as it is a necessity of opening a convenience store. Mark it as a necessity, not optional.
Accounting
From inventory purchases and initial expenses when you start a convenience store to inventory management and ongoing expenses, it is vital to keep up with the figures. You can utilize accounting software or hire an accountant for your small business accounting needs.
With proper accounting in place, you'll be able to measure sales growth, stay up to date on your income taxes, and predict sales volumes for the future.
Register
Another requirement when you start a convenience store or any other business is to register for taxes. You'll the formally be assigned a tax number. This will be imperative to have when you collect sales tax and pay taxes.
Once you've registered, you're well on your way to being a functioning business.
Permits and Licenses
You'll need to check with your local agency to find out exactly what permits and licenses are required to own and operate an independent convenience store since they vary from state to state and city to city. In addition, you'll need credentials to sell lottery tickets, alcoholic beverages, and so forth.
The Small Business Administration might be able to help you work through this step. You can find them online or call their toll-free number.
Banking
Opening a business bank account and securing a credit card for your business is a step you won't want to bypass. Even if you are counting on personal assets to carry you through, there will be startup costs and operating costs you may need business credit for.
Whether it's for emergencies, function, or formality, you must have banking in place prior to opening your store. You will also want to have the means to accept credit cards, so don't forget to set that up.
Insurance
Another imperative step in opening a convenience store is to secure insurance so you're covered in the event of a fire or other catastrophes. If you are purchasing from an existing store owner, you may benefit from going with the same insurance company.
Think of all the things that could happen and insure your store accordingly. That way, you won't suffer as much loss if something does happen.
Phone
Your convenience store will need a landline phone service. Don't make the mistake of thinking a cell phone is sufficient. It isn't. Cell phone service can go out during storms and when usage peaks so don't risk it.
In addition, landline phone numbers are more professional so if you have a convenience store, you need a landline and to be in the directory of your local town.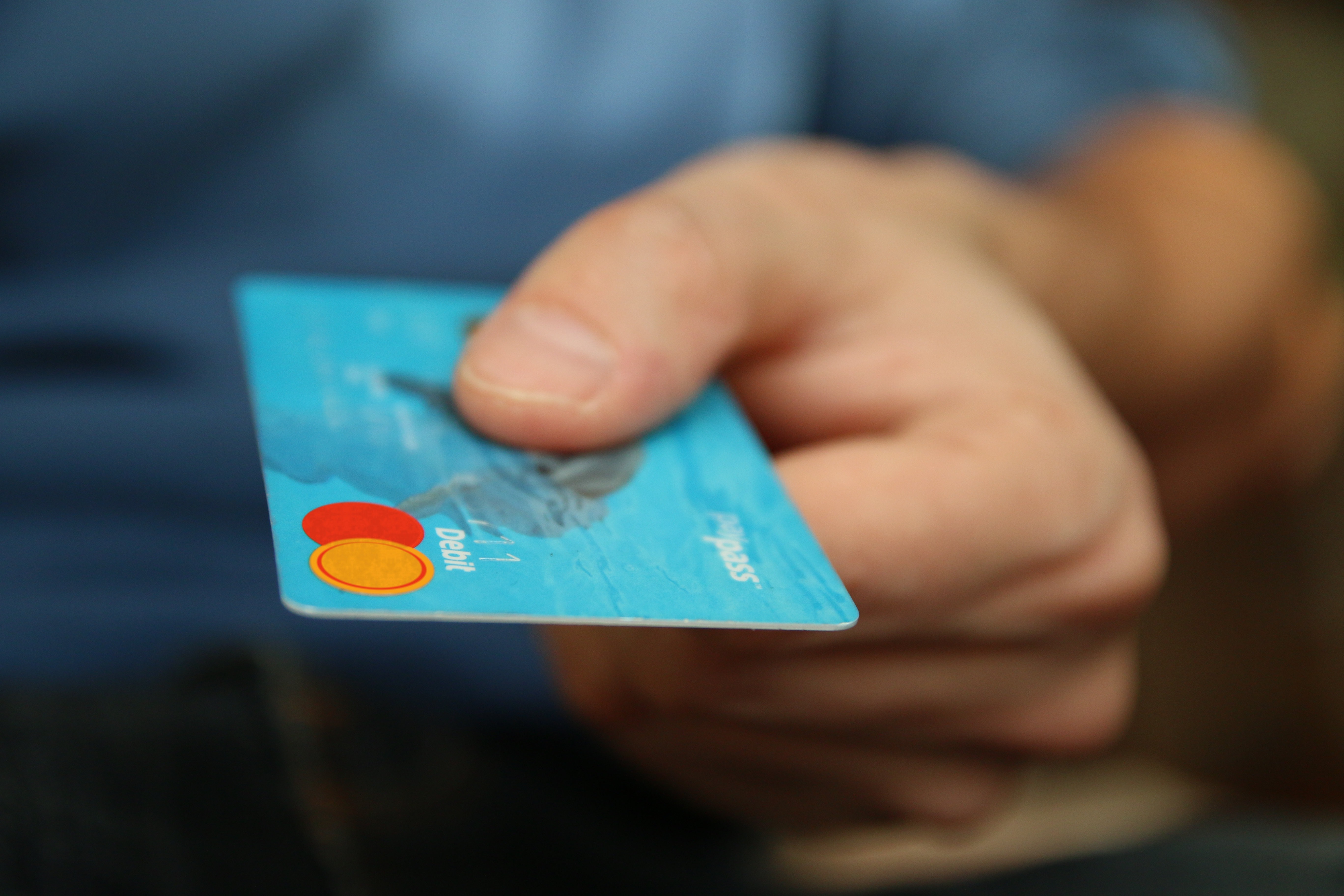 Steps to Owning a Convenience Store Business
If you really want to own your own convenience store and have completed the legal formalities above, it's time to make it all come together by way of marketing your final product. Remember, you don't just need to know how to start a convenience store, you need to know how to make it successful.
Online Presence
Convenience stores need an online presence. Having a website and some reviews on third-party sites will seal your legitimacy and will help you to grow your business. Check out the convenience stores that are thriving and you'll see they all have an online presence so be sure yours does too.
Community Presence
Regardless of if you are counting on interstate traffic from tourists passing through the area or are a neighborhood independent convenience store, community presence is vital. Convenience stores can sponsor little league teams, donate to local causes, and even take up funds for charity. Be sure you are active within your community and your community will repay the favor by shopping in your convenience store.
Networking
Get to know your neighbors and work alongside them. Make bargain deals with them such as giving them free sodas in return for publicity and kind words. If you are next door to a restaurant, trade out something you sell in return for a free lunch every now and then. You may be surprised what all there is to gain from networking, especially with nearby businesses.
Advertising
Included in your convenience store startup costs should be advertising. How will people shop with you if they don't know you exist? Come up with strategies and incentives to attract customers to your store.
Do you have the freshest coffee? Are you the nicest store owner in the area? Maybe you sell winning lotto tickets or the coldest beer around. Whatever it is that makes you stand out, sell yourself. Advertise in the local newspaper, online, and wherever else you can. It's an investment well spent.
Signage
One of the best ways to draw attention to your store is to have great signage. Invest in an expert who knows the psychology of colors, fonts, and graphics. Be sure to include some of the highlights of your store like cold beer, winning lotto tickets, fast service, 24-hour business hours, friendly service, etc.
You'll want a sign that can be seen for people who are driving by as well as one in the window or on the building itself to mark your spot. Accentuate the tone of your business with all that is on your sign.
If you are in a high-class area, be more professional in your signage. If you are in a more relaxed area, have fun with it. Your signage will help set the mood for your store so choose wisely.
Convenience Store Owner
If you are wanting to become the owner of a convenience store, now you know-how. Owning a convenience store isn't easy but it can be extremely profitable.
If you're up for the challenge and follow the suggestions you've just learned, your new venture will be priceless.