Posted by Shark Eyes on 30th Dec 2021
If you are looking for a great way to make some cash, starting a dropshipping business may be your ticket to a lucrative future. Choosing to dropship sunglasses is a wise choice because there is more demand than there is a supply which is key when starting a dropshipping business.
With a little inside knowledge of the sunglasses industry and suggestions on acquiring sunglasses suppliers with reputable and affordable prices, you'll be well on your way to financial freedom in no time.
What is Dropshipping?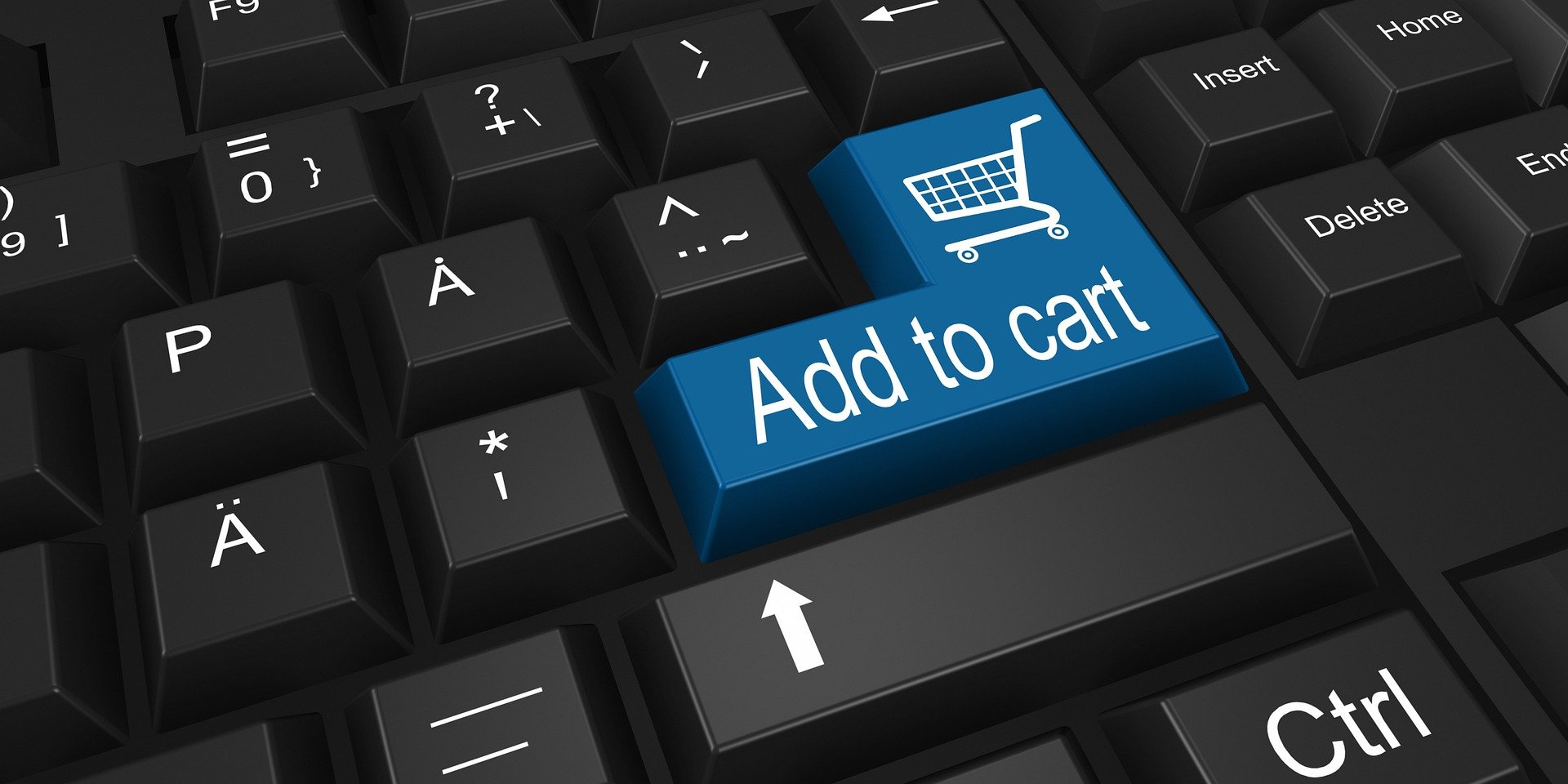 Dropshipping is a method of retail sales where the seller takes orders from customers but doesn't stock the goods or even ship them. Most dropshipping stores are online, like Shopify store sites, and woo-commerce stores, but some are brick-and-mortar shops.
Dropshipping is a "hands-off" approach to eCommerce selling that many find very attractive. The orders are transferred to a third party who stocks the products and ships them to the customer which is typically another retailer, a fulfillment house, a wholesaler, or the manufacturer.
It is imperative for a dropshipping business to run a strong store. it is also vital for the store owner to choose trending products, keep customer relations on good terms, and work with the best suppliers who provide excellent dropshipping services.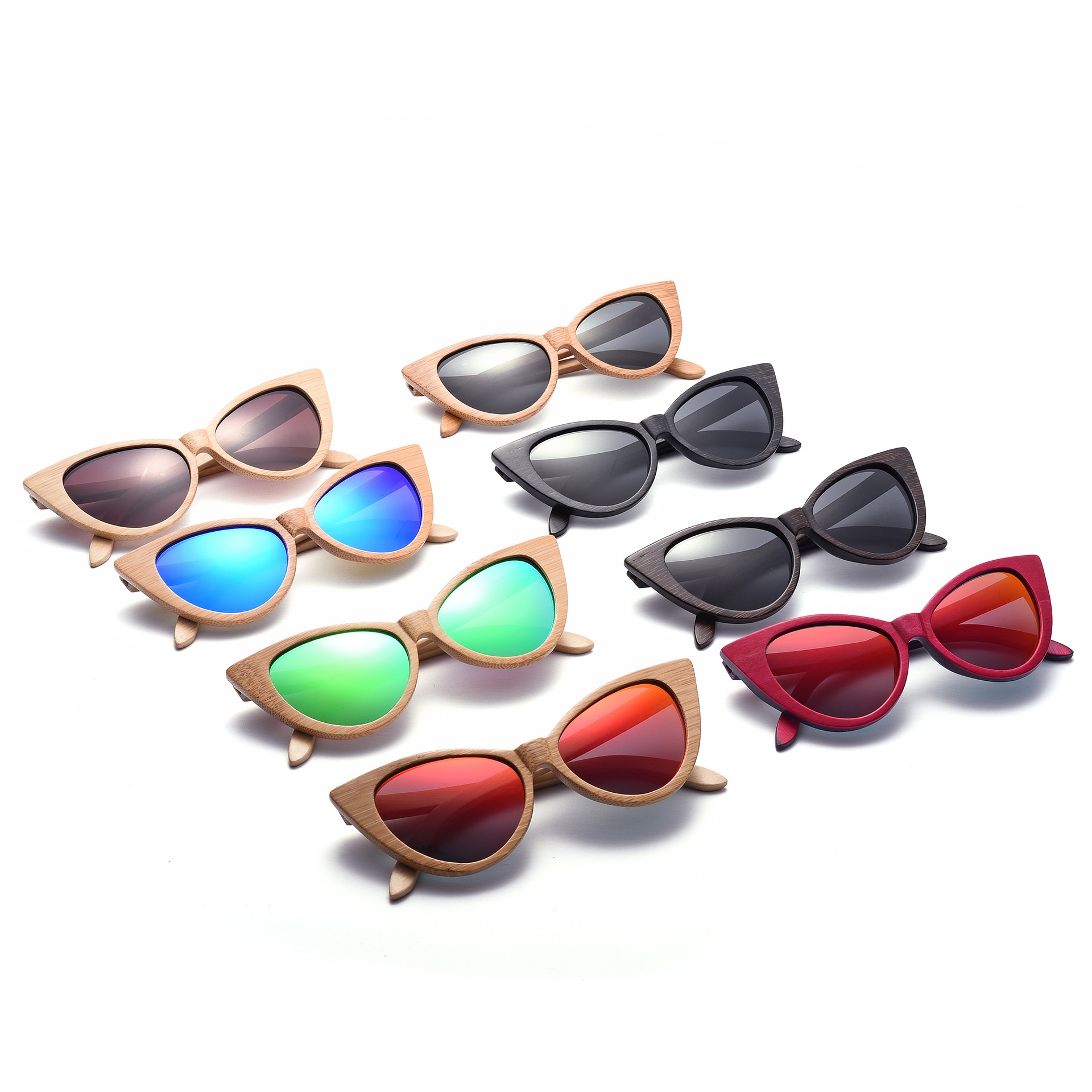 Retail Store Responsibilities
Retail store owners decide what wares they will sell as well as their marketing of them. They are also responsible for choosing the dropshipping supplier or suppliers. They also deal with the customers prior to, during, and after the sale.
The product quality is one of the most important considerations a retailer must scope out when choosing a drop shipper. Usually, they get a sample of the product since the product in a sale is shipped directly. Customer integrations depend heavily on quality from the suppliers.
One of the main things retail store owners have to figure out when purchasing from a dropship company is if they are required to place a minimum order quantity. If so, that sum must be worked into the budget. Shipping costs are also factored in when comparing companies. They also must trust the dropship suppliers since they have little to no control over what happens after the sale on their site.
Dropshipper Responsibilities
Dropshipping companies are responsible for storing the merchandise, inventory management, shipping, and dealing with the retail stores that buy from them. Some have such strong sales, they are huge suppliers and have dropshippers throughout the entire world.
Benefits of Using Dropshipping Suppliers
Retail stores benefit greatly from dropshippers. They are responsible for upfront costs of the product but past that, it's all profit. Dropship-friendly sites know how to drive traffic in order to sell their wares and point potential customers to their website so they can take their dropshipping order and turn it into their dropshipper or one of their many dropshippers if they are a larger volume store. They get the benefits of the sale without much of the hassle that would accompany it if not for their dropshippers.
Drawbacks of Using Dropshipping Supply Companies
Having a great dropshipper is fabulous. Having a bad dropshipper can put a retail outfit right out of business. Customer places. such as feedback sites, can be brutal when it comes to telling horror stories about their experiences when they don't receive high-quality products as promised or if the shipment arrives late or not at all.
Regardless of whether you're selling sunglasses, camping gear, or any other product, a retail company is only as good as its dropship supplier. The bottom line is that the dropship supplier makes or breaks the retail shop and for shops that have many suppliers, this can be quite risky.
Seeing the Situation Clearly
With 2.14 billion digital buyers around the world, there's a wide market to sell just about everything imaginable. The dropshipping industry is growing. It's projected to reach a market valuation of $557.9 billion by 2025.
Close to 27% of the online sellers use dropshipping as their preferred method of sales. Since dropshipping business owners can make up to 50% more than those who keep up with their own stocks, a dropshipping store makes good sense. The average dropshipping business owner ships out just under 1000 orders per month which adds up to considerable profits.
Modalyst Products Automation
If the wide world of dropshipping seems a bit overwhelming, it's important to know that there are a number of sources available to help you out. One of the best things in the dropship industry is Modalyst, dropship automation software, that assists eCommerce businesses in finding the best dropshipping items to sell so you can have a winning product and make, not lose, money. Custom integrations are put into place to locate dependable suppliers to work with as well.
Why Dropship Sunglasses?
The global market of selling sunglasses is among the most profitable in the dropshipping industry. The sunglasses market totals over $17 million per year and is expected to rise in the years to come. Due to the demand, dropshipping sunglasses just makes good sense.
How to Get Your Sunglasses Business Going
Once you find a sunglasses supplier, you'll be well on your way to start dropshipping and will have the potential to earn very nice profits with sunglasses and sunglasses accessories.
Private label sunglasses dropshipping is quite profitable as are the other fields. You might expect there would be a great deal of competition in the eCommerce store sunglasses world, especially with private label sunglasses dropshipping, but there are so many labels to choose from, there's not that much competition at all.
Sunglasses are one of the finest industries too because there is so much variety. You'll find a long list of suppliers at your fingertips and the line of buyers is equally as delightful.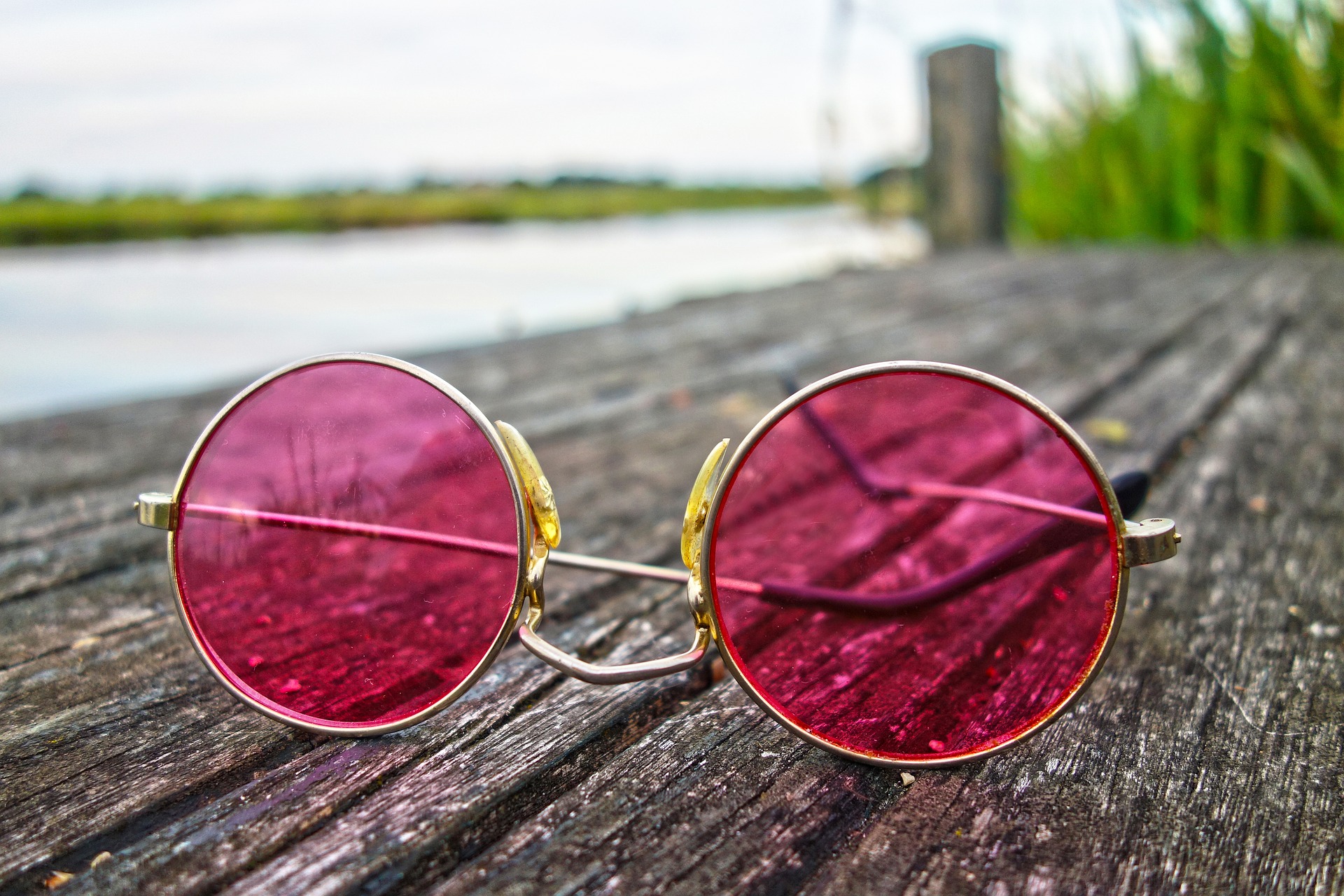 Dropship Sunglasses: What's in Store for You?
Being a retail site that utilizes dropshipping is hard work. It is wise not to look at it through rose-colored glasses but...it's difficult not to when you study the facts.
Why are Sunglasses Such a Big Deal?
People are accustomed to wearing sunglasses for a fashion statement. They also like to shield their eyes from uncomfortable glares in both winter and summer. Furthermore, sunglasses that have sun protection have been proven to promote eye health.
More Sunglass Selling Perks
Individuals tend to buy multiple pairs of sunglasses. Some do so in order to match various outfits for different occasions while others like to have specialized sunglasses for different activities such as waterproof ones for water sports, those that protect from harmful rays for extended activities in the sun, and sturdy ones for rambunctious activities.
Generally speaking, most customers like to try different styles. They like having a wide array of frame and lens colors and like having sporting big frames and small ones too.
Variety makes the world go round and that's what's so exciting about the sales of sunglasses. There is a myriad of styles available. You can even go with multiple providers, so you have plenty of choices for your store.
People tend to lose and break sunglasses too and when that happens, they are off to buy a new pair. If you sell sunglasses, that's known as job security.
Private label sunglasses dropshipping make out good in this area because when customers prefer a certain label, they tend to be loyal to it so you can guess where they are going to order replacements.
Dropshipping Sunglasses Suppliers
The dropshipping supply companies you use will be partially determined by the niche you are going into if any. You can opt to sell private label sunglasses, sunglasses for men, sunglasses for sports players, women's sunglasses, sunglasses for kids, branded sunglasses, cheap sunglasses, expensive sunglasses, or any other type of sunglasses you can dream of.
One way to decide what type of sunglasses to sell is to go by what type of sunglasses you like to wear. There's nothing wrong with being able to have your own personal supply available.
Dropshipping sunglasses is a retail business that is wide open. The sky is the limit as long as you find wholesale sunglasses supply outfits that do their jobs effectively and efficiently.
Where do you find the best sunglasses suppliers? The best dropshipping suppliers are typically listed online. You can also get a good feel for the integrity of a dropshipping company by asking fellow retailers in the sunglasses industry who they deal with to get their sunglasses shipped.
What are you looking for in a sunglasses dropshipping outfit? How much or how little do you want to be involved? It's a good idea to spend some time thinking about it.
There are many sunglasses suppliers and they all offer different solutions to your needs so you can find the one or ones who serve you best.
Matching Your Wants and Needs
Do you want to buy sunglasses in huge bulk or just purchase the bare minimum required? Do you need print-on-demand services for sunglasses reading material you wish to offer along with sunglasses?
Do you want to send the customer's billing address and delivery address and that's about all you want to have to do? Maybe you want the option to brand sunglasses with your own label.
Finding suppliers that will ship sunglasses is a breeze no matter what the details of your desires and demands are. Once you find a place that has what you want, make sure they conduct business like you feel they should too.
If you call a supply company and encounter rudeness, take that as a warning. Keep on looking and you are bound to find one that is courteous and respectful. Not only will you want to do your future dealings with good people, but you also want your customers to be treated friendly and fairly too.
Remember that drop ship outfits are competing for your business. Don't sell yourself out. Get the services and treatment you want. Make them earn the right to serve you just as you earn the right to have your own customer list.
Your attitude will go far because ultimately, you teach them how to treat you and you set the boundaries for how you insist on being treated. That goes for how you treat them too though. You will need to be professional and never demanding. The last thing you want to do is to cut off your nose to spite your face and get your supply source upset with you.
Be sure to properly train your employees if you have any. Customer service is one of the most important aspects of the job. Being courteous and friendly is a must. Dealing well with the supply company is also as important so train anyone who works for you or with you to take good care to be bothered personable and professional at all times to anyone and everyone who they come into contact with. It is easy to make ties but it is even easier for them to be severed too. One instance of miscommunication could cost you dearly. Avoid those types of issues.
Whatever it is you want or need in a wholesale supplier, you are likely to find if you conduct google searches and check sunglasses supply services such as AliExpress suppliers and US brand sunglasses supply companies as well.
Doing your homework on all the subjects above will pay off. It is good to be well informed when you have a company and your customers will appreciate it too.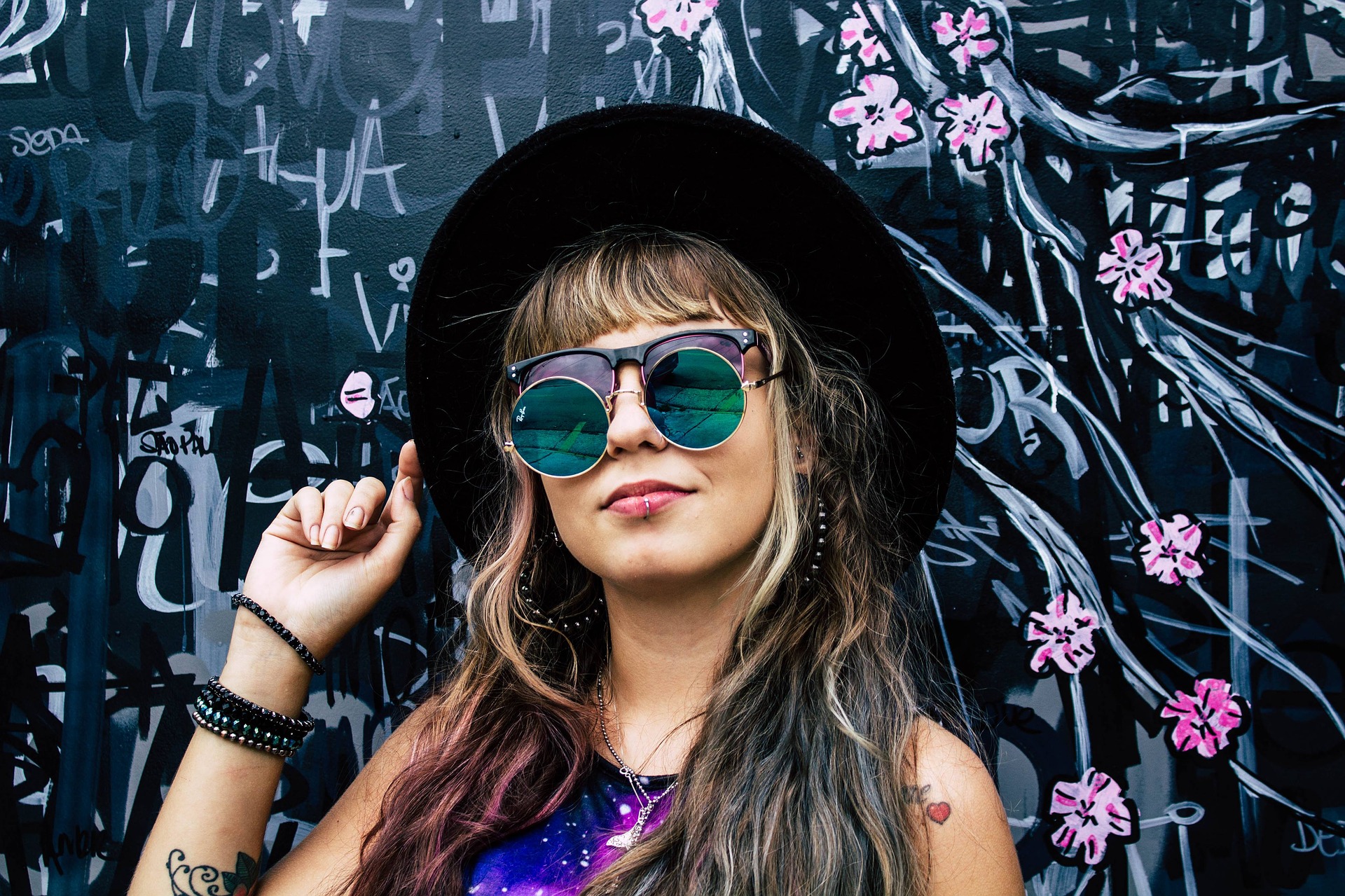 You Can Feel Good About Selling Sunglasses
When selling any product or service, it's nice to feel good about what you are promoting. Sunglasses are important for health reasons. They protect eyes from damaging rays from the sun.
Sunglasses also shield eyes from glares that can cause wrecks or other types of accidents. Sunglasses add fashion and flair to apparel which is helpful to self-esteem.
You've chosen a great industry. Now, it's time to shine so your confidence in your products will be reflected in your sales. Never let your enthusiasm dwindle. Keep the fire burning and it will spread.
Pushing Your Products
If you are going to sell sunglasses, being enthused about them will help you market them. Think of all their uses and why you and others like them. What first attracted you to the sales sunglasses? Make a mental list of all the positive points you would tell your best friend about your products and that's what you'll use to market your wares.
Never lose that fascination and your flourish. Enthusiasm is contagious and that will be the key to your success. Whatever it takes to project your product as the best of the best is what you should do when it comes to marketing. Get excited and show it. Make your potential viewers visit your site and see your products because they want what you have. Why do they want it? Because you are so excited about them, you've presold them before they even see them.
That's the beautiful thing about marketing. It is as much psychology as it is the product. Do be sure to back your claims up or your viewers will never trust you and therefore, they won't purchase from you. What you really want is repeat buyers. Keep in mind that word gets around - both positive and negative. Feedback and reviews can be your best friends, or they can wreck your business.
If you can't get your product promoted on your own, there are plenty of individuals and companies out there that specialize in marketing. There's no shame in using one of them. The only shame is not properly marketing because you'll be missing out and cheating yourself out of a great business.
Think of what benefits sunglasses serve. Write blogs, advertisements, and articles on subjects concerning sunglasses to point viewers to your sunglasses. If you don't write or aren't good in marketing, hire someone who is.
Research what your competition is doing. Don't copy them but do allow them to inspire your own creativity in marketing. What works for others can work for you too.
Never let your company get stagnant. If there's a new style out, you can add it to your mix. What's the harm? Your small investment may pay off big time. You never know until you try. Reach for the stars and you are likely to nab one.
Read up online about what is helping others. If there's a new program out, why not try it? Going the distance is important in any field. Winners aren't afraid to try new things in order to make their endeavors work.
Sunglasses: Get Started Today
If you are ready to secure a sunglasses dropship outfit and place your order, you can get started today. You can be one of the many success stories of stores that made it if you put your best foot forward and keep your eyes on the prize.