Posted by Shark Eyes on 27th Jan 2022
In the past, sunglasses were considered to be a luxury item. Throughout the years, however, they have become a "must-have" accessory. Eighty percent of the American population wears them.
From prescription sunglasses to designer sunglasses and kids' sunglasses, consumers are crazy about sunshades. They tend to purchase sunglasses for eye protection as well as for fashion.
And, a good number of consumers have more than one pair which makes the eyewear business a very lucrative endeavor.
If you are in the market for wholesale sunglasses, it's wise to shop around. Getting the best deal when you buy bulk sunglasses plays a huge part in determining your profit margin.
There are many factors to consider when choosing a wholesaler such as price, quality, and location of your supplier.
Or, you can skip the hard parts and purchase your wholesale sunglasses from us.
Why Buy Wholesale Sunglasses from China?
When buying sunglasses and searching for reliable sunglasses suppliers, you will probably notice that many of the best prices are sunglasses from China.
China is a leader in the wholesale market of sunglasses. They are also an export leader.
Sunglasses were actually invented in China over 2,000 years ago when Inuit Eskimos created make-shift ski goggles from leather, wood, and animal bones in order to shield their eyes from the sun's glare. So, it only makes sense to import sunglasses from the country of origin.
As with other products, sunglasses from China are inexpensive because labor is cheap in the country. That doesn't mean the quality has to be cheap though.
It is important to be sure the eyewear products you purchase are good quality sunglasses products but products from China are not all created equal.
If you are not careful, you can lose your business before you even get going.
China source sunglasses are very popular, but you will want to know a few things ski googles from ut the process before jumping in or you could end up with poor quality sunglasses or even worse, no sunglasses at all.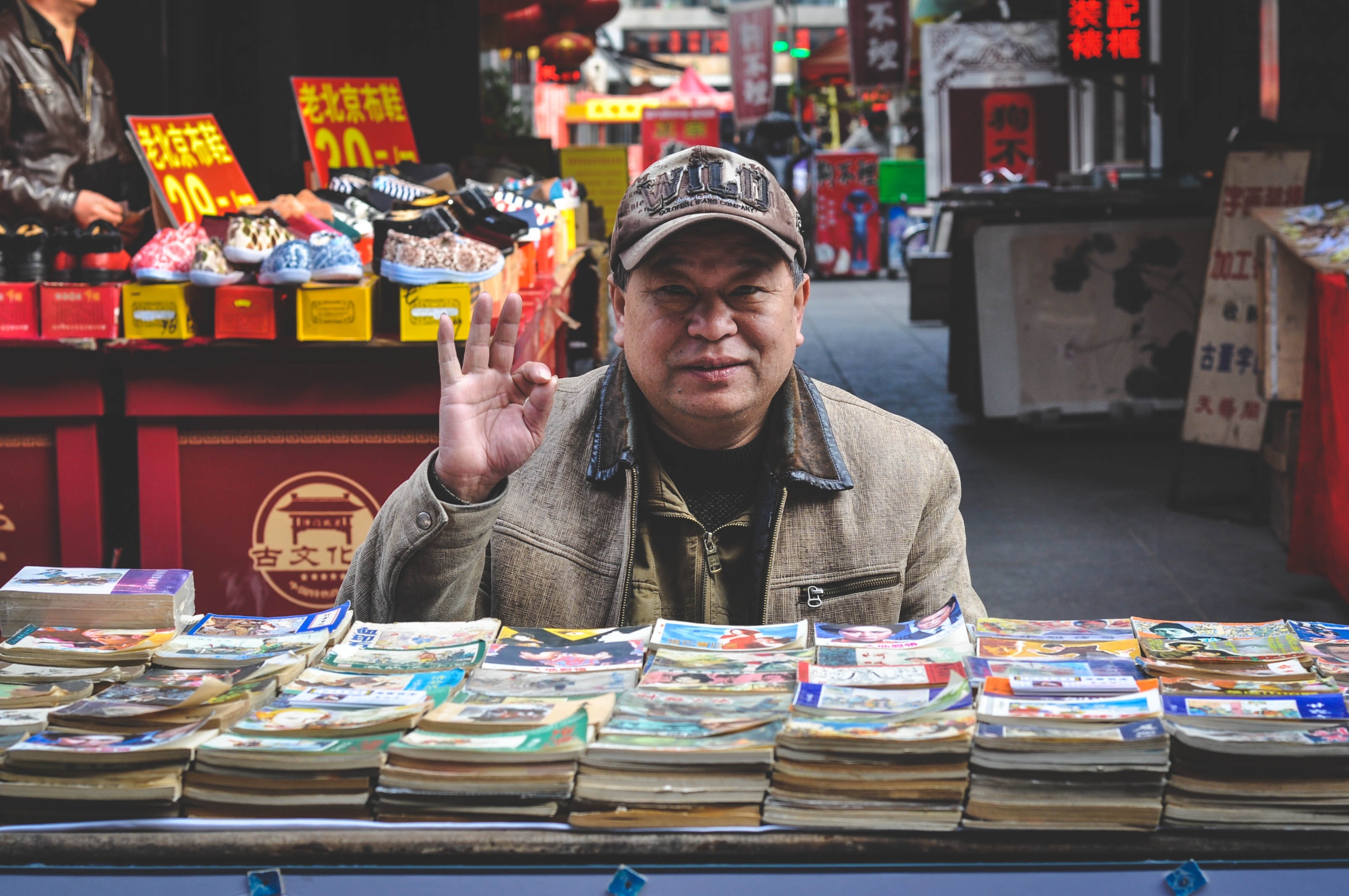 How China Wholesale Markets Differ
Purchasing wholesale sunglasses from China definitely has its perks but having a third-party recommendation is highly recommended.
Companies like Alibaba provide businesses with portals and payment services to help ensure the international transaction go smoothly. Searching for third-party sourcing platforms is a great idea.
Third-party sites typically host a vast portfolio of wholesale suppliers in categories like sunglasses manufacturers and distributors. The wholesalers must meet stringent requirements in order to retain their status for being trustworthy sunglasses suppliers.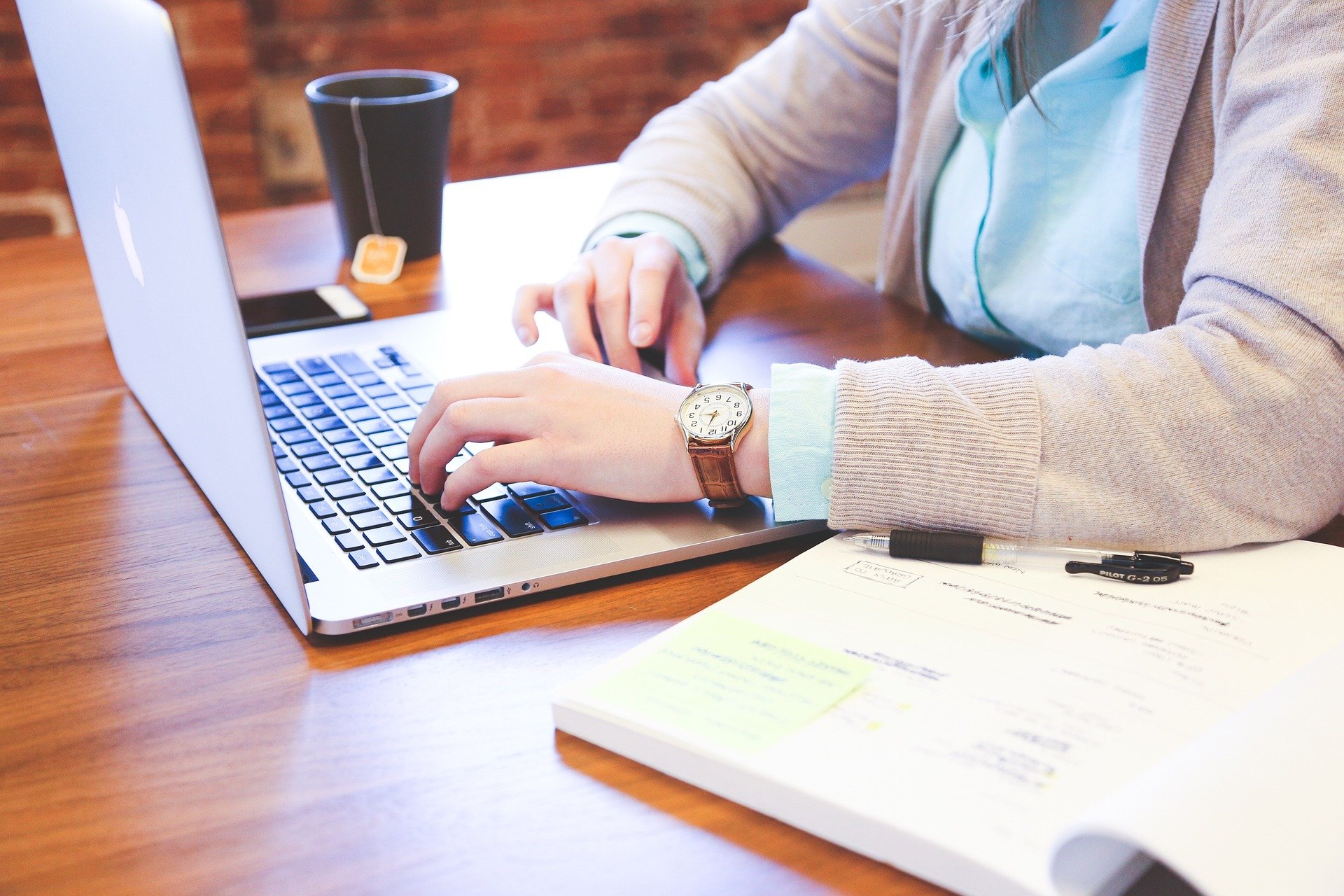 Steps to Buying Sunglasses Manufactured in China
There are several simple steps you can take to help ensure your experience of buying wholesale sunshades is a positive one.
Below you will find a good guideline for purchasing import wholesale sunglasses from China.
To buy the best quality sunglasses from China for deeply discounted prices, it's imperative to go through a third-party that vouches for the numerous sunglass suppliers listed in their directory or to deal with individual wholesalers who sell sunglasses from China and have a proven and verifiable track record.
To find the contact information, you can search for "wholesale sunglasses China" and companies that import sunglasses to the United States will appear. Narrow down your search by investigating the sunglasses supplier or suppliers that stand out for the type or types of sunglasses you are looking to sell.
Do your homework on the import sunglasses to make sure the products are a good fit for your company. If you are interested in plastic frame sunglasses, wayfarer sunglasses, or high-end sunglasses, check to make sure the supplier carries the kind you want. You will also want to read all the reviews both on the site and on non-partial sites.
Once you have found the wholesaler company or companies you feel you can trust to provide you with the quality and price you are interested in, it's time to make contact. Using a third-party host company makes this process easy but it is possible to do it on your own in some circumstances but do be cautious.
Make your selection based on brand, shape, colors, and other specifics. Optical glasses and sunglasses come in a wide variety of choices, so be sure you are familiar with the market before committing to your purchase. You will find an inclusive description of the most popular styles below.
The check-out should be simple and self-explanatory. If it isn't, take it as a red flag and do more investigating before doing business with the supplier.
When your cart is complete, choose the shipping method you would like. Most companies offer economical shipping as well as expedited. The faster the shipping, the more you typically pay for it.
Waiting is always the hardest part. When your shipment comes, if you are pleased, be sure to submit feedback so other consumers can know the source is a good one.
Expect the unexpected. Be prepared for delays by stocking up when you are able to.
Familiarize Yourself with the Different Types of Sunglasses
It's always a good idea to know your product, inside out. If you are selling sunglasses, you'll want to become familiar with all the different types that are available.
You will also want to know what types of shades your customers are looking for. You will also want to know the types that your customers tend to buy.
If you are selling to a teen market, you'll want to supply the fashions they are into rather than the styles sports-oriented individuals are buying.
In many ways, the sunglasses supply business is niche. Know your niche or go broad.
Polarized Sunglasses
Polarized sunglasses lenses are appreciated for their UV protection. Until they came on the scene most sunglasses were simply tinted to reduce glare from the sunlight but did nothing to actually offer any protective solution to harmful sun rays.
More emphasis is being placed on eye health in modern days. Many glasses and sunglasses have protection because awareness of UV dangers has increased.
There are varying degrees of protection so take that into consideration when ordering.
Designer Sunglasses
Designer sunglasses are trendy and it's worth noting that fashions change like the wind. One season, plastic frame sunglasses are in style and the next, metal frame sunglasses are the rage.
Likewise, certain designers never go out of style, yet others are in one day and out the next. Keep up with the trends and you'll do well.
Plastic Frame Sunglasses
Plastic frame sunglasses are popular because they are inexpensive, and they hold up to a lot of wear and tear. Plastic sunglasses frames are lightweight and comfortable too. Many brands are available in plastic frame styles.
There is a wide range of metal or plastic frames you can choose from when ordering. The shapes, colors, and brands can be overwhelming.
Doing your own research on which shades consumers are buying is a must if you want to ensure sales. Even though market research statistics may indicate one style is popular, that particular style may not be well-loved within your group of customers.
Metal Frame Sunglasses
Shades with metal frames are stylish and sturdy and are among the most popular of all fashion sunglasses. They are available in all shapes and sizes and come as polarized sunglasses or tints.
Metal sunglasses are lightweight which is an attractive feature and are associated with high-quality sunglasses. They look nice and feel nice too, making them perfect for those who find plastic glasses to be bulky or heavy.
The type of metal is important to take into consideration when purchasing high-quality eyewear. It can be cheaply made, or it can be very strong. The quality of construction is also a factor so you will need to connect with the right sunglasses supplier to ensure successful sales.
Wayfarer Sunglasses
Wayfarer shades have an easily recognizable appearance. They feature a rim on the top that rests on the top of the nose that sits above frames with round lensed frames and extends out past the eyes to a wing-like corner. The style lays flat across the front of it rather than curving with the face's contours as some other styles do. They can be polarized sunglasses as a subcategory just as they can be metal frame sunglasses.
Sports Sunglasses
Since many sports are played outdoors, shades are a big part of the game. They block out harmful UV rays and also shield the sun's rays so the individual can perform his or her best without interference.
Cycling Sunglasses
Cycling sunglasses are much like other sports eyewear in that they protect the individual's eyes from glare and from damaging rays. They are lightweight and usually have polarized lenses. The main feature that sets them apart is they have a band that goes around the head, like goggles so they don't fall off during the time the person wearing them is engaged inactivity.
Retro Sunglasses
Retro frames are fashion statements. They can be wire frames or plastic. Retro styled shades bring the nostalgia of the past into the present and although the trends change, it is a given that at least one style from yesterday will always be in high demand.
Most eyewear suppliers will carry a retro style for bulk buying.
Shapes of Glasses
Round Sunglasses
Round sunglasses are big sellers in wholesale markets. The circular shades look good on certain face shapes such as those with rectangular or square faces.
It's a good idea to include round options when you purchase sunglasses in bulk because you'll most likely have a good market for them.
Oval Sunglasses
There are shapes of faces that oval sunglasses compliment and customers gravitate to this shape of optical frames just because they like the way they look. Sunglasses suppliers tend to carry oval shapes in UV versions and offer them in different colors too.
Square and Rectangle Sunglasses
Sunglasses suppliers often offer square and/or rectangle sunglass shapes in shades and optical glasses because they are unique looking which attracts buyers.
This shape of optical frames compliments faces that are round or oval.
Cat Eye Sunglasses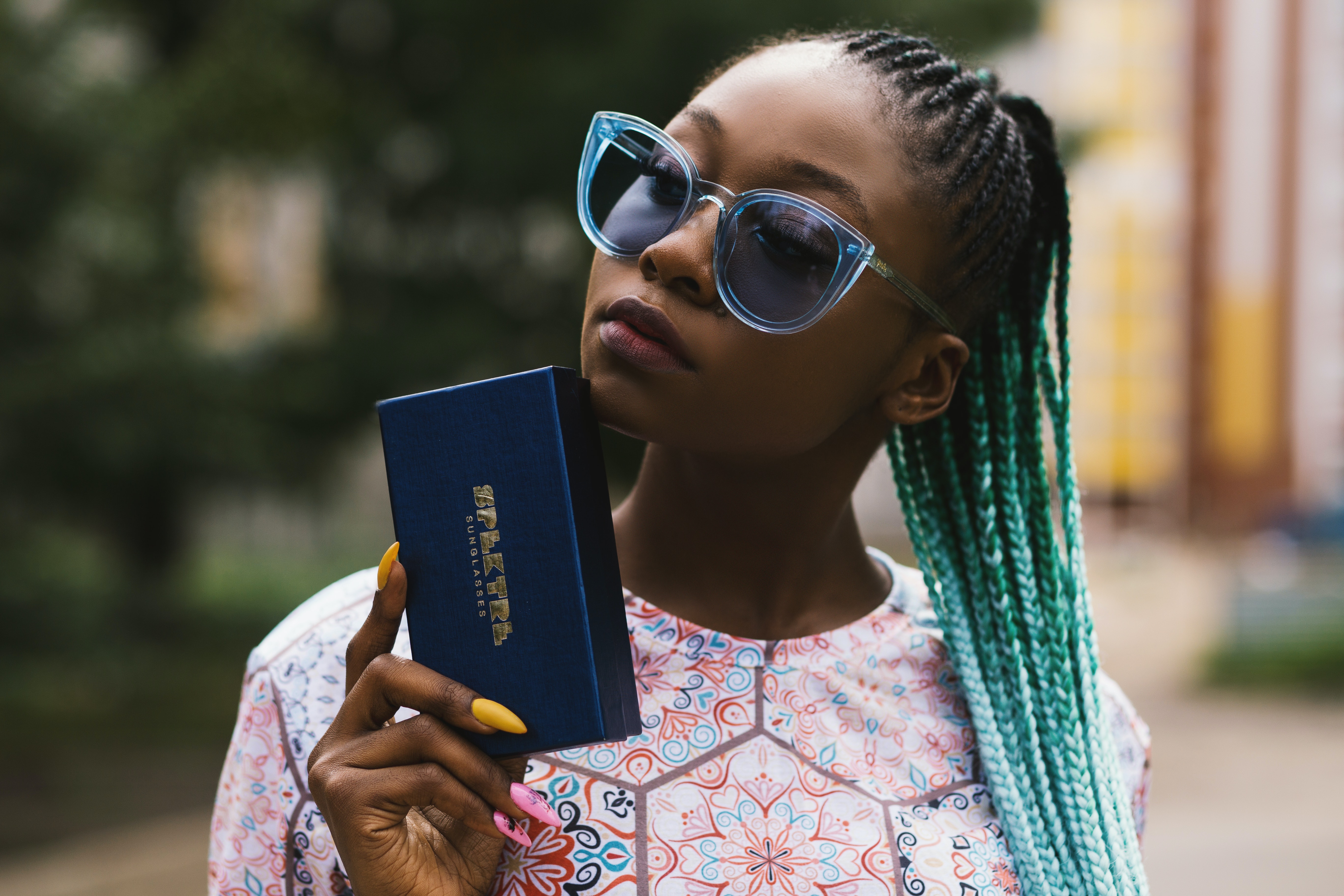 Cat-eye sunglasses are shaped like cat eyes as the name implies. Wildly popular in the late sixties, the fashion returns every now and again and for some, they never go out of style.
They are found in versions that protect against UV rays and come in many colors. They typically are made of plastic.
Heart Sunglasses
Heart sunglasses are fun designs that are most popular for women and children. They are typically made of plastic but can be metal-based as well. They are sometimes jazzed up with decorative sequins or inlays.
Many manufacturers in the wholesale market carry them but they aren't as common as some of the other shapes of shades.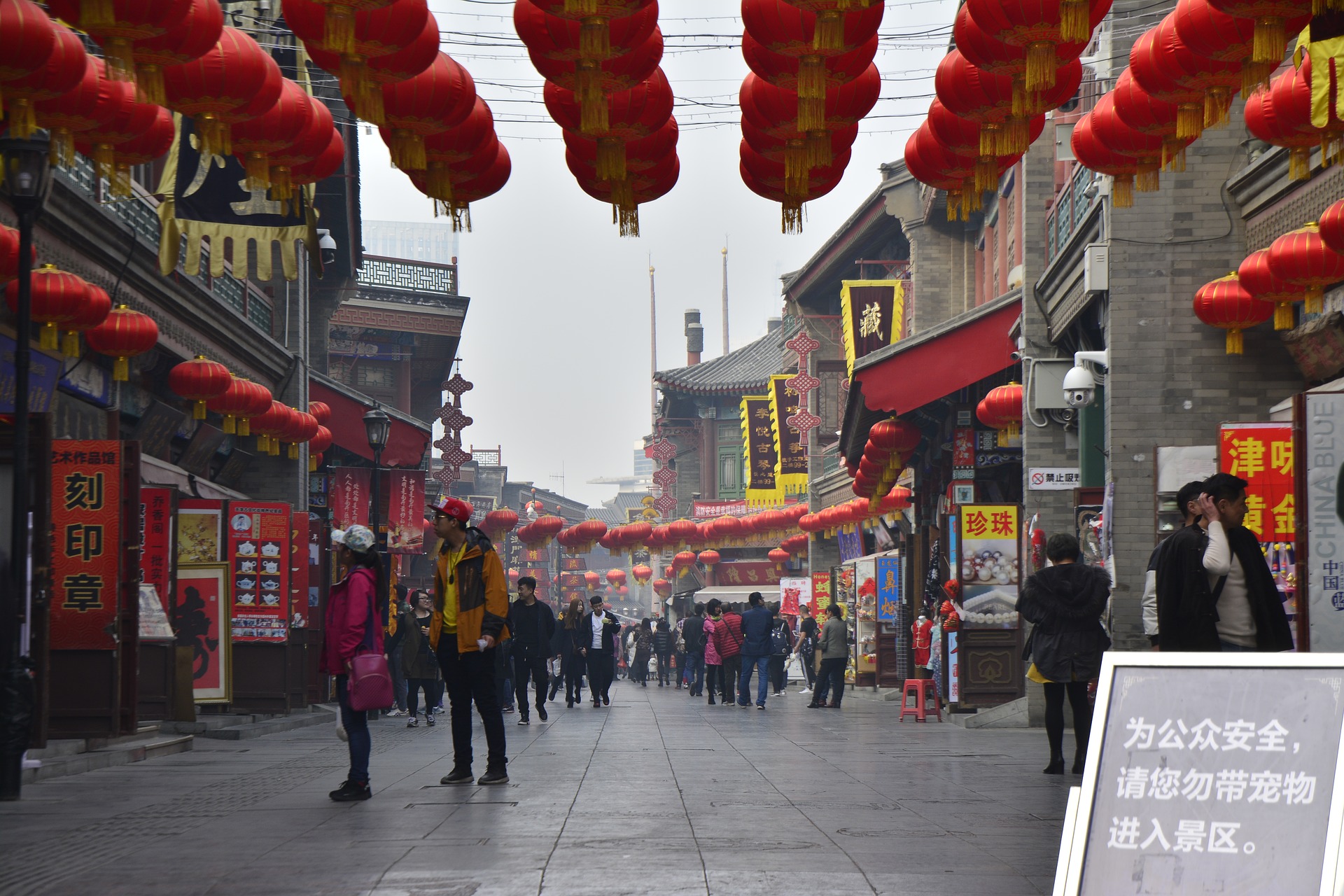 Sunglasses Manufacturers in China
Producing sunglasses in China is much different than in the United States, as mentioned before. Sunglasses manufacturers may use cheap materials and do shoddy work when putting them together.
You can also find high-quality sunglasses for incredibly low prices. When you do, you're in business to make a great profit for minimal investment and that's the main goal of any smart retailer.
On the Rise
Even as tensions increase between the US and China from time to time, rarely do they affect e-commerce trading. Importing is bigger than ever and isn't expected to slow down anytime soon.
Initially, it may seem the Chinese are mysterious to do business with. Finding out about their way of life and how they do business is helpful for overcoming your hesitations.
Manufacturing is 40% of the Chinese economy. Over 130 million people are employed by manufacturing companies. It is crucial for those goods to be sold. Going big and selling cheap is their universal strategy.
Win Win
The US demand for goods, both online and off, is great. The need to make a profit is great as well. Since China needs to sell the goods they manufacture so abundantly, the supply is available...and cheap.
Laws and Regulations
It will behoove you to check all the laws and regulations concerning importation from China. The eyewear industry has few legalities, unlike some other industries such as pharmaceutics. Still, know the rules that do exist.
This is a subject certainly worth researching because you don't want to be found in violation. Research the eyeglass industry and all rules pertaining to it.
Remember that ignorance is not enough to keep you out of legal trouble.
Communication
Once you have discovered the product that suits your likes and your pocketbook as well, you'll need to overcome the hurdle of actually doing business with the wholesaler. There is usually a mode of translation available, electronically.
Or, you may have a representative who translates. Otherwise, you will want to use a translation program or hire a translator because much can get lost in this area which can prove to be costly.
Be sure to brush up on business etiquette if you are not used to dealing with Chinese suppliers.
Dealing with China Sunglasses Suppliers
The most important thing when doing business internationally is trust. Communication is another vital factor in good business.
If you don't speak Chinese, you could be in trouble.
Sunglasses suppliers, especially those overseas, typically want to please their customers so it is up to you as the buyer to let the sunglasses suppliers know what you require of them in order to earn your business.
By communicating your expectation and honoring theirs, the two of you can begin a business relationship that involves trust and respect.
Staying Focused
With all that you have learned considered, you are now equipped to purchase sunglasses from sources in China. Remember what your goal is - to buy from a trustworthy source so you can make a hefty profit.
Keep everything in perspective. If you are going to voice a complaint to your supplier, make sure it is something worth fussing about.
Chinese are people who have great pride. You don't want to risk insulting those you are doing business with unless it is truly necessary.
Sometimes you'll have to deal with things like delays in shipping or things that happen as a result of communication blunders. It's wise to determine what is and isn't the fault of your wholesale source. Don't blame them for things they have no control over.
If you've found a good source, keep plugging on despite the minor hurdles.
Are you ready to get rolling? By applying your knowledge, you can get started on your new business.