Posted by Shark Eyes on 27th Jun 2019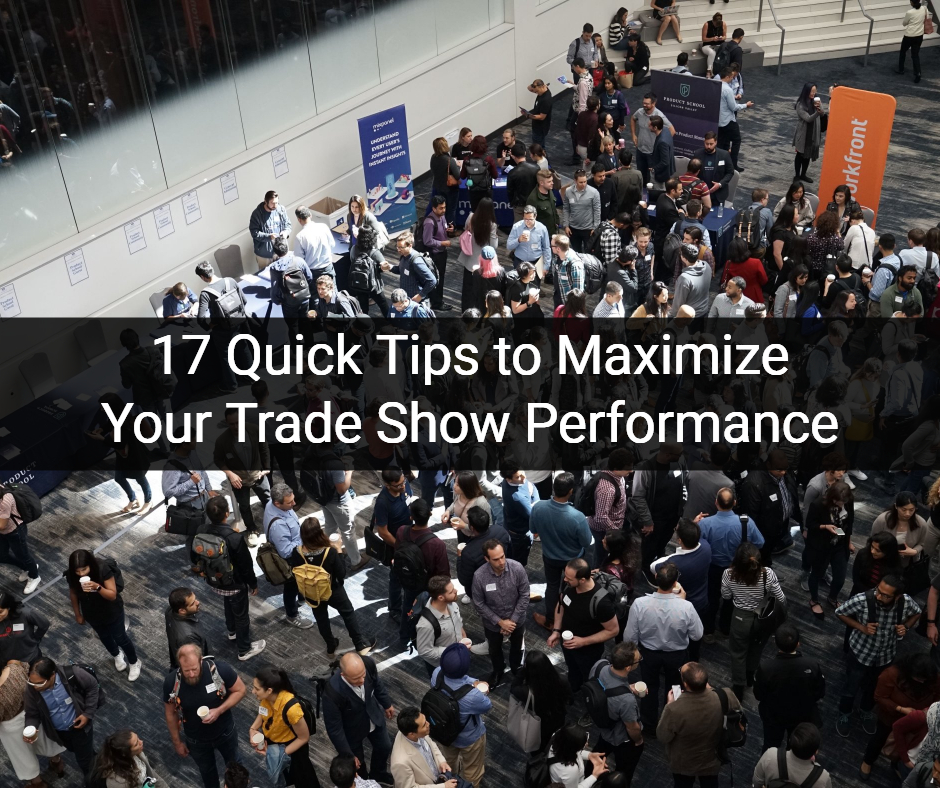 It's trade show season and trade shows are a mecca of opportunities. Right?
You'll have shoppers walking right up to you. You may even get to rub shoulders with potential business partners and investors.
Plus, you'll be in the company of other good folks who are selling their wares and services too. The possibilities are endless as to what excellent benefits may arise from a single show.
It's true.
People make billions in trade shows. Where else can you get your brand out in front of so many people and gain customers all at the same event?
Show up.
Set up.
And let the money flow in. Simple?
Well, no. It's just not that easy.
The preparation you make for your trade show will determine how much success you get out of it.
Here are 17 suggestions to help ensure your next trade show rocks.
1. Start preparations early.
We all know the early bird gets the worm. They get sales too. Begin your preparations 2-3 months ahead of time , so you'll be ready for any challenge you face.
If you're going to be exhibiting, order your printed material like banners, flyers, brochures, and such.
Then, if the printer flubs up, you'll have time to reorder. And if you come down with the flu two weeks before the event, at least you have everything done already.
The worst that can happen is you'll be ready ahead of time
2. Research everything.
he more you know about the setting, the atmosphere, and the people attending the show, the better. You'll be able to make crucial decisions based on these things.
Should you go with your attention-grabbing banner or the soft, subdued one? Rock and Roll or elevator music? If your crowd is a young, hip one, by all means, the flashy one.
But if the group is an elderly one, you might want to tone it pipe it down a notch.
3. Assemble a winning team.
Chances are, you'll need some help at the show.
Whether it's one person or a dozen,build a team that is efficient and effective together. When your team's skills and knowledge complement each other, you'll be unbeatable.
4. Get the word out.
The more you advertise your event, the more people can plan to come. Social media, your website, email, flyers, mailers, and word of mouth are all great ways to spread the word.
Tell your friends and family and encourage them to tell others too. Be sure to include your booth number when you spread the word.
5. Pre-show marketing matters.
Most shows have information available well before the event. Check it out and plan to use it to your advantage. Find out their areas of interest based on the information they've sent back.
If possible, send material out to those who've responded so they can make plans beforehand to stop by your booth. Once again, don't forget to share your booth number and your name and product name as well.
6. Create a realistic schedule.
It's an excellent idea to create a workable plan for you and your team well in advance. Do be flexible and know some things will probably change. Be realistic as well.
Knowing the layout of the location is helpful. How long of a walk is it from the parking lot to your space? Is there an unloading area you'll be able to use? Are there stairs you'll have to climb?
What is the projected weather forecast? All these factors can add time so the more you learn about the location, the better you can plan.
7. Brush up on product knowledge.
No matter how well you feel you know your product, there is always someone whose question will stump you.
Mainly if you are not used to face-to-face sales, some extended study time will do you good. Think of all the questions you may be asked and be prepared to answer them.
Especially anticipate answering off-the-wall inquiries that can easily find you off-guard.
8. Get in the mood.
The more you're excited about the show; the more excited your team will be. Excitement creates positive energy. Positive energy generates sales. Look over pictures of past events.
Do some research online for previous events at the location where the trade show will be held. Reflect on good things that happened at past trade days.
If you've never been, take some time to imagine the positive things you hope will take place.
9. Take care of yourself.
Especially in the weeks preceding the event, be kind to yourself.
Rest up. Eat healthily. Drink plenty of water. Take your vitamins and drink your protein shakes.
Do your yoga, meditation, positive thinking, or whatever else it is you do that keeps you focused. Listen to motivational speakers and read inspirational material as often as you can.
The more you take care of your personal needs, the more you'll be able to take care of your potential clients.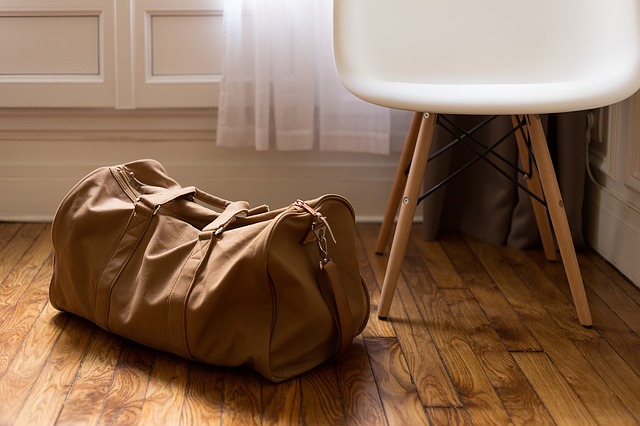 10. Plan what to wear.
There's something of value in the phrase "dress for success." The way you dress will send a signal to your potential customers. Don't let your attire present you as snobbish, sexy, or sloppy.
Dress neat and professional or casual professional, according to the particular event. The best rule is to dress where your visitors can't remember what you were wearing but do remember your winning attitude and your products.
11. Imagine it.
Picture the event as being successful. Imagine setting your booth up and go over the steps it will take. Create an attractive area in your mind. Think about the people you will meet, the sales you plan to make and opportunities that will present themselves.
Dream it! Picture it! Claim it! It's yours.
12. Plan your area.
"If you build it...they will come." Whether your area will consist of one table or a myriad of them as well as other props, you'll want to plan how you will set them up.
Be sure the layout welcomes your visitors and draws them in. Remember to bring plenty of stock as empty-looking spaces are not conducive to attracting on-lookers.
Also, be sure to add some items to your table arrangement in tier form, so some have height and add some things in that have some bulk too, so it doesn't look sparse.
Check into color psychology and decorate accordingly. Don't forget your pamphlets and business cards!
13. Create your experience.
You set the mood of your area. Your attitude alone has a lot to do with the view your team and your customers will have as well. The enthusiasm you show will draw in visitors to your area or, not. If you are negative and stressed, you will just as easily repel them.
Once you get them to your area, it will be up to you to keep them engaged and to promote your product. It's all up to you to create an enjoyable experience your customers will remember.
14. Look into neuro-sales.
Neuro-sales is a dynamic new sales program that encourages you actually to get into the skin of your customer. The strategy is one that uses psychology and sales techniques at the same time. You can find many sources for neuro-sales online like podcasts, websites, and eBooks.
It is not a form of manipulation for it is rooted in genuine care and concern for your potential client or customer. It helps promote empathy, bonding, and ultimately may improve your sales as well. But if it doesn't, you very well may gain a friend and will certainly make a good impression.
One good resource to learn more is this post by SuperOffice.
15. Read up on some conversational topics.
You may find yourself in a position to hold a conversation with someone, and you want to be able to talk about more than just your product. Read some current events, preferably some good news rather than evil.
Think of exciting things you might throw out for conversation if you become friends with others who are selling around you and talking about your products gets old. Becoming a good conversationalist will go a long way in any event, especially trade show.
16. Define your goals.
What is it you want to accomplish at the trade show? Do you have a definite number of sales you hope to make or a certain amount of money in mind?
In addition to business goals, what are some personal goals you have in regards to the event? Do you hope to make new friends, become more outgoing, or attain self-confidence?
Write your goals down and put the paper in a safe place so you can review it after the event.
17. Breathe deep.
Now that it's time to pull it all together take some deep breaths, and have fun. If something goes wrong, you might as well laugh about it and learn from it.
Attending a trade show isn't a matter of life or death; it's just an excellent opportunity. Above all - try your best, learn all you can, and enjoy!
Trade shows are opportunities waiting to happen. You just need to prepare properly and follow through.